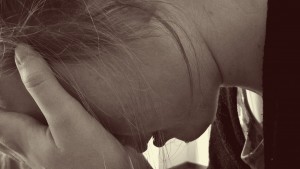 "What do I do after the beating?" She asked.
She was only 16 or 17 years old.  I had just given a short presentation to a group of students and I asked for questions.
She was brave.
She asked what she could do after she had been beaten, and still had to stay in the house.
My heart hurt for her.  I knew her pain at a cellular level.  I knew her well. I WAS her.  I remember being beaten so badly and having welts all over my body, and having to dry my tears.  I was told to "go wash your face and when you come out I better not see any crying, you asked for that beating."
Of course, dear reader, I did not ask for any beating. I had made some childish mistake and I was whipped like I had murdered someone.  I remember going to the bathroom, and I was not allowed to shut the door, the abuser needed to "see" that I was not going to have any more "crocodile tears."  I had to suck up all my pain and come out smiling like a good girl.  This behavior lasted well into my 50's.
Don't let them see you cry those crocodile tears. "They don't care "…was the voice in my head.
To this day, I still have a hard time owning my pure emotion and I have to fight really hard to not push them down, allow them to morph into anger or rage, or blame.  It will probably be a life long lesson.  Some days I win and some days I lose.
I told the young lady to try to find a place of solitude in her home and tell herself that one day, she will be out of the house and the abuse will stop.
She could not tell her parents, her parents would be angrier that she "embarrassed the family," and she would be beaten even more.  I told her to use school as a respite.  I wish I had someone to tell these things to me.  I did not.  I had no one to tell me that the abuser was wrong, even though they were caregivers, and said they were beating me because they loved me.
They were wrong.  They were telling lies.
We do not hurt what we claim to love.
I deserved love and attention and guidance, not rage and anger and beatings.  I have a clear memory of being about 12 years old and kneeling at the side of my bed, praying.  My abuser came into the room and asked what I was praying for, and I said for strength.  The abuser was pleased.
Yes, I was praying for strength, but strength to live in my hellhole called my childhood.
If I could not get the strength, I prayed that God would take me that night because I could not go on.  I was praying to die, at 12 years old.  I was not taken, so I guess I got the strength …… and that strength has been parlayed into the work I do now.  We are resilient beings. We can stand a lot of pain.  If you are in a hellacious situation, and you are an adult, reach out to your local shelter for confidential help. Even if you don't leave, there are services you can access. They can help you with a plan.
There are people who care that you are in pain.
If you know a child living in a hellacious home, try to be a point of comfort to that child.  They need to know you will keep their confidences and that you are a safe place to lay some burdens.
Be that safe place for someone.  Someone needs you.
Love and light,
Indrani