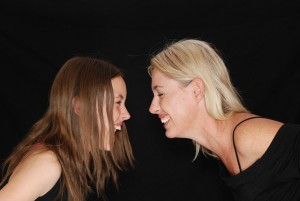 I was speaking to a very dear friend the other day.
She said that she had 6 beautiful bowls that someone had given to her a long time ago.
The other day she noticed that there were only 3 and she realized that some of them were broken.
She felt happy that she had 3 left.
She began to tell her young daughter who had been helping with her dishes.
She turned away to do something and heard the awful sound…
CRASH!
She froze and realized that something had broken.
She did not know what it was. She turned to the sink full of dishes and saw her sweet daughter, shaking and fearful and she heard these words, "Sorry mom it was an accident, I did not mean it. Sorry mom."
My dear friend said, "Now there are two."
And then she smiled.
The worry on the daughter melted away and the mom showed her child how easy it was to show compassion and to to teach her child that mistakes can and will happen.
As my friend was telling me this story I saw the realization on her face that her child had been shaking because she fully expected to be yelled and screamed at.
My friend knew that she had been a teller and she had parented with anger in the past.
She also knew that she had been intentional in the way she had been parenting the past few years and that she had significantly changed the energy in the family.
She had been able to forge a deeper connection with her son and she had been showing her daughter what unconditional love really is.
Here, at this moment, it meant that she loved her daughter MORE than she ever could love those dishes.
She chose to NOT break her child.
She chose to parent with understanding and respect.
I have known this woman for a long time. I know how hard this woman has worked to get to a place of peace and tranquility.
I applaud her willingness to change the way she used to parent and to seek new ways and to know that she was doing the best for her kids.
Most people say, "My parents did it this way and I turned out ok."
My view is why just settle for OK when we can be wiser and better than OK?
Let us thrive as parents and constantly better ourselves so we can raise a brighter generation. One that will know more than we will ever know and will be in charge of the welfare of our grandchildren.
Love & light,
Indrani