"Are you trying to break families?" asked the principle of the school.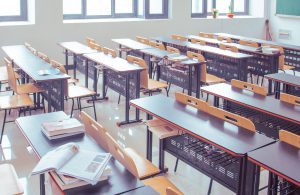 A few years ago, I had the wonderful opportunity to speak to a group of young women about violence.
During the talk, I asked the audience about violence in their homes and under what circumstances they would accept violence from future boyfriends and husbands. They all said they would not accept, but I knew better. One in three women will be abused in her life.
The sad truth is that women don't really think about future violence and when they don't put an end to it quickly, they begin to believe it's too late.
IT IS NEVER TOO LATE TO WANT VIOLENCE TO END.
IT IS NEVER TOO LATE TO BEGIN TO LEARN THE TOOLS ON HOW TO END VIOLENCE.
At the end of the talk, the school principle asked the question that started off this blog post.
The ONLY answer to this question is this…
IT IS THE ABUSER WHO HAS BROKEN THE FAMILY full stop.
Live in peace at home
Love and Light,
Indrani