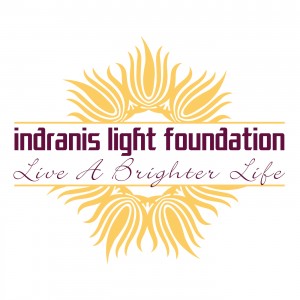 Live A Brighter Life is the name of our signature course and is the heart of the work at Indrani's Light Foundation. Available freely to anyone who wishes to live a more empowered life, type your name and email address in the form below to sign up for our Live a Brighter Life Course and we will send you the schedule and call in details when the course is next offered.
If you are struggling with setting healthy boundaries, find it difficult to say "No", are struggling with feelings of shame and want to build resilience, or need help improving your self-care, the Live a Brighter Life class is a perfect fit.
The classes are for everyone, male or female (or other gender identification), young or old, no matter where or how you are living life (and we really mean that). These classes have successfully helped participants change their lives whether they were living in a shelter, supporting survivors as an intimate partner violence advocate, or the CEO of a multinational company. Working a new job, going back to school, running a shelter, or surviving abuse, the Live a Brighter Life curriculum can help. These classes provide tools for how to stand in your power, respect yourself first and teach your children to be their best.
Listening to these classes and taking one simple action at a time, you will be up leveling your life and creating space to achieve your goals and dreams. For Team ILF these classes help us in our work to support intimate partner violence advocates, but you get to decide how the Live a Brighter Life classes will affect your life.
Here are the titles and dates for the six classes in the LIVE Course:
We have no live dates currently planned, but will update you once a live class is being offered again.
Note: We're always on the lookout for new trainers of Live a Brighter Life. If you're interested in contributing to your community as a trainer, be sure to email us at alyce@indranislight.org. Amy would love to talk with you about next steps.
"Thank you for the opportunity to learn about how important our work is, and why it's important for me to stay healthy.  I have learned that my boundaries are important and deserve to be respected.  I have also come to appreciate that the low points in my life should not be compared to others.  I am still human and deserving of empathy.  Thanks for all you do."  ~ Sarah

"Thank you very much for the fantastic class you have put together.  It provided me with some great skills to handle boundary issues both at home and in the workplace.  In particular the pieces on "yes, no, yes," and shame, guilt, and humiliation will be of great use to me."  ~ Alex 
Sign up for our LIVE Live a Brighter Life Course along with news & other resources.
Sign up for updates on Live A Brighter Life LIVE here