How has my personal story been sitting with you so far?  My hope is to help you begin your journey of healing shame, and become the activist you desire to be!  Meanwhile, I'm taking a DEEP BREATH.  What I'm about to tell you will help me "Live-A-Brighter-Life."  This is the vulnerable place that Brené Brown talks about. This is the place where Indrani Goradia encourages me to be brave.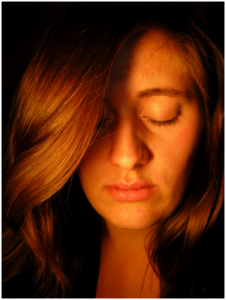 So, in the Part 1 blog I slightly touched on my story of being raped as a young teenager.  As a young girl, I was walking tall, confident, and very secure in myself as I entered into the high school scene.  I was involved in all of the sports, highly regarded in my church, played many instruments in our school band, and never broke "the rules."  My parents were known as responsible and loving people, who were living the blue collar "American Dream."  But as we know so often, many of these kinds of families are hiding a secret.  Our secret was I had an older brother who was suffering from his own demons of a mental illness and drug abuse.  This was back in the 70's and 80's when families rarely talked about their private lives.  As you can imagine, I made sure I was the "good little girl," and wanted to make sure I never disappointed my parents, my community, or my church.
In my youth, I was taught that being a "good little girl" meant that you should help people, and do the things God would want you to do here on earth.  I thought that was a reasonable request, so I set out doing my best to do JUST that.  I had found and befriended a teenage boy who was older than me, and living in a challenging home situation.  I continued a friendship with him against my father's wishes.  You see, my parents had some kind of gut feeling about this boy that I wasn't aware of.  So (on a rare decision to disobey my father) I decided to go to this friend's house and invite him to church.  This is where my nightmare began, and did not end for 30 years.
Many of you reading this article right now can completely relate to this story.  Certain feelings are stirring up in you, and you can understand the rush of trauma I was experiencing during and after I was raped.  Some of you have been raped, sodomized, or sexually abused in your life.  You know the feelings of guilt, shame, humiliation, denial, anger, confusion, betrayal, uncertainty, and grief about the loss of innocence that was taken from you.  The nightmares have been haunting you for years, and your entire existence revolves around this suffering.  And then the biggest question of your lifetime…. Do you tell anyone what happened to you?
I made it home somehow that horrific day, crept into the shower, and felt frozen in my body.  I made the painfully conscious decision that I could not tell my parents, or report what had happened.  I had disobeyed my parents, and "this is what I deserved."  I told my best friend at the time, and throughout the years I have felt obligated to tell my partners.  My parents found out just a few years ago about my rape, and even after a 30-year career in law enforcement and private investigations, I could not NAME my feelings about what had happened to me.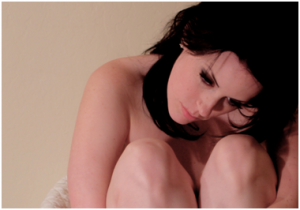 It's been almost four years since I received the opportunity to start REALLY healing from my rape.  When I began to tell my story, the grip it had on me began to release.
What story is gripping you tight?  What story is holding you hostage?  I had not been open to therapy…. Ever!  But through the encouragement and help of people I trusted, I began to see a therapist for my PTSD.
At Indrani's Light Foundation, we encourage our community to reach out to the people they trust if they need help.  In module 4 of the "Live-A-Brighter-Life" workshop series, we teach about "Finding Resilience."  Indrani teaches that separating and insulating yourself from others is a petri dish for shame.  Brené Brown's book, "Daring Greatly," is my new Bible now, and as I continue to teach Indrani's "Live-A-Brighter-Life" curriculum, I continue to heal my shame.
Part 4 of my blog series is coming up next.  If you've been a victim of discrimination, or have ever been shamed or treated differently because of your race, sex, religion, disability, sexual orientation, or any other situation, I encourage you to keep following my blog series.  I lost my beloved career because I was a woman, and a lesbian.  I will talk about how I coped with this loss, when the grieving process began, and how I have come to understand this trauma.
With love & light,
Amy