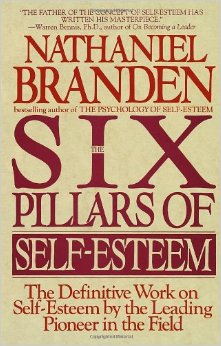 Self-respect is defined by Nathaniel Branden as "the conviction of our own value. It is not a delusion that we are perfect or superior to everyone else. It is not comparative or competitive at all it is the conviction that our life and well being are worth acting to support, protect and nurture, that we are good and worthwhile and deserving of the respect of others; and that our happiness and personal fulfillment are important enough to work for."
When a woman is forced into a marriage that she does not want, when she is forced to birth more children than she desires or is forced into aborting fetuses that are the "wrong" gender, that is not respecting a woman.
Some of these issues are couched in cultural language that makes it seem iron clad for women to "behave certain ways and accept traditional roles."
I would like to float the idea that NOTHING is iron clad and traditions had to start somewhere, so we can be brave enough to make new ones.
This kind of bravery can only sprout from deep and abiding self-respect, nothing short of consistent self awareness.
We cannot fall asleep to how we live our daily lives, make daily choices and then wonder why our self-respect is in shambles.
"To appreciate why our need for self-respect is so urgent, consider the following : To live successfully, we need to pursue and achieve values. To act appropriately, we need to value the beneficiary of our actions. Absent this conviction, we will not know how to take care of ourselves, protect our legitimate interests, satisfy our needs, or enjoy our own achievements." Nathaniel Branden
I urge you to read, no, to devour, Six Pillars of Self Esteem. It is by far one of the best books that anyone who has received abuse or is presently receiving abuse can read. It will give you the language to demand the respect you need for yourself, the respect you will expect from others and the strength to say NO, I will not accept disrespect anymore.
Love and light,
Indrani