*Psst.. Did you know you can highlight any sentence in this post to automatically share it via Twitter or Facebook? Go ahead, give it a try!**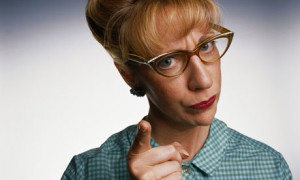 Allow me to set the stage.
A couple weeks ago I buried my father.
I had the highest honor at the funeral to have delivered his eulogy.
It was, BY FAR, the most important speech I had ever and will ever make in my whole life.
I wrote and rewrote and edited and practiced and was generally very anxious about the whole day, but especially that I would do the greatest job I had ever done as a public speaker.
I wanted to rely on my memory but I choose to bring up the iPad and I stuck to the script because I was afraid I would lose my composure.
A dear friend had advised me that the eulogy should educate the congregation about the greatness of my father.
I spoke to my siblings and I spoke to his friends and to many young people that he had mentored and I composed my poetry on my Dad.
During the delivery, I spoke clearly, pausing to breathe and to allow the words to flutter like and angel's wings over my family and dear friends who were in attendance.
I managed to get through almost 97% of it before my voice cracked and the tears began to flow.
Almost everyone came up or called up to tell me what a beautiful honoring I had done for my father.
Ok Dear Reader,
The stage has been set.
Fast forward to the actual night of the funeral. My siblings and children and nephews and mother are gathered in the humble living room in Trinidad and a friend of my mother comes to visit.
She walks in, loudly announcing that she has spent the whole day in church and has just offered up prayers for my mother.
THEN, she looks at me…
"Indrani," she says loud and clear, "the eulogy was lovely BUT you should have said how devoted and loving your father was to your mother."
The WHOLE room of people fell silent.
Everyone is now looking at ME, for my reaction.
Let me remind you Dear Reader, that the funeral would have been less than 8 hours prior and we were all still raw and in pain.
My sister, God bless her, sits upright from a slouched and relaxed position and says, "I MUST DISAGREE WITH YOU. You clearly did not hear the beginning when MY sister talked about their marriage of 62 years!"
The "nasty know it all" woman began to defend her position…she REALLY DID begin to defend her position!
If I wouldn't have been so pissed I would have been laughing.
I then spoke up in a LOUD and VERY CLEAR VOICE.
And this is what I said….
"I have had many comments on the eulogy and everyone has said how lovely and honoring it was. I must tell YOU, you are the ONLY critic. I MUST give YOU a prize for the honor of being the sole critic."
I then arose from the sofa, I walked to the dining room table and I picked up a piece of crumpled paper and I PRESENTED it to her.
I said, "THIS is your prize. Congratulations for criticizing the eulogy I spoke at my Dad's funeral."
Dear reader of this blog post, YOU should have seen the look on her face.
She could NOT believe that I was indeed defending myself against her attack.
She scampered out of my childhood home as fast as she could.
The lesson of this blog is this…
DO NOT allow nasty people to hijack your beautiful brain. Bring out the big response, stand on your sacred honor and let your brilliance fly.
Love and light,
Indrani