Answer me, oh my love, just what sin have I been guilty of?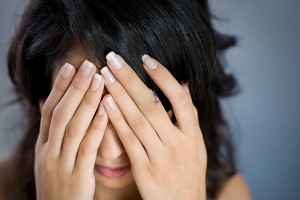 Won't you tell me where I've lost your love?
Please answer me sweetheart….so goes the first verse of an old song by Nat King Cole.
I grew up with this song….I can hear my father crooning the words along with the radio and I remember thinking that my Dad was such a great singer.
These words popped into my head, quite suddenly, as I was pondering how to start writing about a violent interaction I recently witnessed at Union Station in NYC.
I was walking along, happy that my legs were carrying me and that my eyes were still amazed at the sights around me.
Then my ears heard loud shouting and screaming. The voice belonged to a man and I began to look around to see if I could possibly be in the line of fire.
Then I saw her, SHE was in the line of fire, not me. She was pushed up against a fence, his face was pushed up fiercely against her face, and she was cowering and trying to squirm away.
THEN he drew his head back as if he were cocking a gun and he let the SPIT fly from his mouth right into her face.
She was stunned!
She tried to wipe it off, but his face was once again smashed up against hers and she could barely get her fingers between the faces to wipe off the spit bullets.
I am barely 5 foot 1 inch tall….man, did I wish I were a six footer and young so that I would have felt strong enough to pull him off of her.
I thought, "This is definitely NOT What Would You Do, and there is no John Quinones to come out and allay my fears for this girl."
I felt helpless.
After a few more well chosen words, he huffed and puffed away.
She finished wiping her face and pushed the baby stroller in front of her. The innocent was still asleep.
I hurried along side of her and begged her to let me help.
I offered to walk with her, to take her somewhere, asked what could do to help.
She kept shaking her head from side to side, saying a shame-filled, non-verbal NO as her tears began to flow.
I cannot stop thinking about her.
Where is she? Did he kill her? Is the baby safe? Did she finally decide to leave him?
SHE is not the only one in such horrendous situations. SHE is EVERYWHERE!
Are you one of those women?
Are you being tormented by someone who used to love you?
Is he telling you that he still loves you and that this is entirely your fault?
Do you believe those lies?
Have you lost your will to fight anymore?
Do you feel worthless?
Do you sit and wonder what you can do to win back his love?
I encourage you to put your last pieces of energy into learning to love yourself.
Even if you feel that you are not worthy of love, try to find a friendly ear to talk to so that you can get some of those dark feelings out.
No one should have to live with violence, whether it is sexual, verbal or physical!
Some people have told me that my definition of abuse is too broad, I disagree.
I believe an abusive action is ANYTHING that makes you feel unsafe and fearful.
If people cannot control their anger and blame you for THEIR explosion, that is pure BS!
We are all PERSONALLY responsible for self regulation!
They are responsible for their inappropriate behaviors and you are responsible for your safety and happiness.
If you cannot even think what to do next, please call a shelter close to you. There are many support groups ready to help you find some answers.
Please do not seek help from your friends who accept abuse themselves.
Do not let anyone tell you "it's not so bad."
Seek help from qualified people.
Often it is better to go outside the family to get objective advice.
Telling the abuser's mother that you are scared of her son will do you little good, she is HIS mother. You need to find objective support.
Be safe.
Love and light,
Indrani