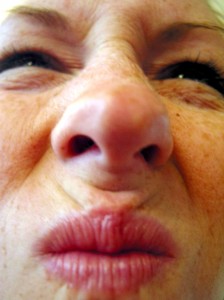 Ever walk into a room and instantly notice that something smells?  Stale smoke, mold, mildew. A habit like smoking lingers…so even if you are not the smoker and you are breathing the smoke second hand, you can be effected.  The toxins stick.
Toxic people and situations stick to stuff.
Abuse not only affects the victim and those who may be witnesses but as a party several degrees removed, you still can sense the anger and fear. Perhaps it is a broken lamp, a noticeable bruise or wound, a torn piece of clothing, a broken window…the violence now affects you.  You may feel scared, fearful, and angry at the perpetrator. You find yourself walking on egg shells in a play that has ended but the signs are still there.  Now you have the toxins.
The toxins of verbal abuse resonate beyond the fight.  A husband and wife argue. The wife saturated with the toxins of her husband's venom then pushes those toxins out to her children. You are at the playground or school and you see the kids now fighting using the same words they heard at home, the name calling, the demeaning talk.  Now those toxins from the original argument have affected those who are unaware of the verbal toxins of the home. Now they have affected innocent people outside of the original dumping ground.
We expose ourselves to third party toxins from events, habits, situations we never knew existed but we walk away changed and not for the good.  Some of those toxins may even trigger dormant hurts from our past like shame, fear, and helplessness.   We have to rely on our sixth sense, our intuition or our gut to remove ourselves from these poisons so that we do not suffer or get injured.
Have you ever been in a room where you could feel the tension and you know something just happened?  Have you felt the shame as someone calls another worthless, and you take on that shame as if it was your own?
We need to listen to our intuition to save us from the ugly toxins that surround us.  Do you have the courage to walk away in these situations?