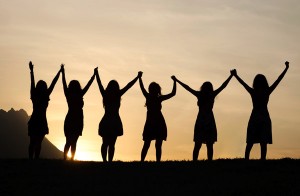 Happy International Women's Day!
Here at ILF, we are sending some major love and light to women all around the world.
"Let us each make ONE small commitment today to begin to live in our truth, not in our limitations. To live from expansive and glorious energy, not diminutive and restrictive energy. To make strides towards a new and magnificent goal, not just away from a lesser one." -Indrani Goradia
Be kind to yourself. Be kind to others. Let us lift each other up. Not just today, but everyday.
How are you celebrating today? Leave a comment below…we would love to hear from you!
Celebrating YOU,
Team ILF