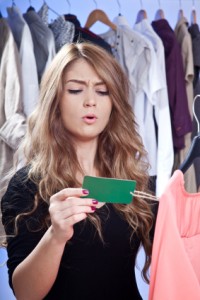 The invitation was issued and I accepted. I was going to be one of the key note presenters at a very significant World Conference.
What would I wear?
How did I want to present myself to the attendees?
These and multitudes of questions rushed into my already overcrowded brain.
I decided that I wanted new luggage.
Luggage, I imagined, was part of the first impression….so I began to shop.
I saw that Tumi had some great designs out there and I had a 20% off coupon.
Ok, not paying full price, already a coup!
I got two pieces, one large and one carry on.
Half of the first impression done. Check.
Next, what would I wear on stage?
I had some very professional clothes that I loved and I thought I was set.
THEN, while window shopping one day, I saw IT!
The ensemble (yes, it was an ensemble and it did feel quite hoity toity to say it) was magnificent.
The colors were pink and orange and gold!
The dress even had a name, Horizon Sunset!
It was by a designer and I have never bought anything designer.
I was "talked into" trying it on.
I was mesmerized
It was perfect.
It would be the ray of sunlight that would lighten my topic of Gender Violence.
It would bring sunshine into the room.
The designer was there and she fitted it to my body. It would be a perfect fit, she said.
The dress arrived two weeks before I was due to leave. I had a final fitting and it was made to fit me perfect.
So, I happily packed my larger suitcase and more happily packed my carry on.
I have my sunshine dress, the shoes to go with it and two more outfits, just in case my luggage gets lost!
First impression… Ready set go!
NOT SO FAST.
Mishap ONE:
The BRAND NEW TUMI carry on BROKE on the first flight and I had to buy a cheap one to take its place! I called Tumi and let them have the full extent of my anger. "So sorry," she said "we will be happy to fix it!" Really? Can you get me a new one NOW for the rest of my trip? "Ummm….no, but we are really sorry!"
Mishap TWO:
I get to St. Moritz, where I unpacked all my clothes and had them all professionally pressed so as to really make that perfect first impression. The day of my speech, I rest, I meditate and I put on the sunshine dress. I do my thing (and people love the dress!), I go up stairs to change for the dinner event, I take off my lovely dress and THERE… A LARGE GAPING HOLE where a seam ought to be! I was so upset! I let loose some choice words about the designer… and vowed to get every cent of my money back.
What did I learn?
Lesson ONE:
My old luggage was plenty good enough. I did not have to spend more money for new luggage.
Lesson TWO:
The clothes in my closet were plenty good enough and I did not have to suit up in any designer duds to try to impress anyone.
Lesson THREE:
People were coming to hear all the speakers and to be inspired by the good work that everyone was doing. I did not have to do any more than the work I had already done. My work spoke volumes.
Lesson FOUR:
I am cured of designer duds!
I was super disappointed at the stuff that went wrong but at the end of the day, I was happy with my performance and how I handled myself despite all the mishaps.
My work shone more brightly than the designer ensemble and held up under pressure better than the Tumi bag.
Let's remember what is really important in life…it's the stuff we DO, not the stuff we own!
I think I allowed my ego to run amok and I got clobbered for it.
Next time, I am shopping my closet and borrowing bags from family members.
Love and light,
Indrani