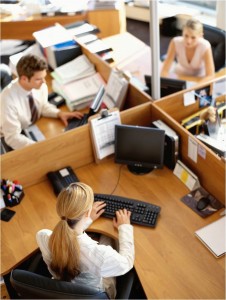 If you should see a sign above a beautiful doorway in a lovely building that reads Department of Emotions, you may be curious.
You may enter cautiously, with glee or maybe with anxiety. Let's assume that you do enter and begin to look around.
Within this department, you may find floor upon floor of beautiful offices with open doors and nicely dressed people working away.
These employees have the job of dispensing emotions to the whole world. They actually love their jobs.
The way they do it is that they get telegraphic requests and they dispatch emotions at the speed of light.
You want Joy? Done.
Gratitude? Yes, lots being dispensed these days.
You look around some more and realize that some employees are sitting still, making no movement with no work to do.
You look at their titles and there seems to be a theme….Bliss, Ecstasy, Passion and you wonder why.
Then you wander some more and see some employees over-burdened, just dragging and stressed and you glance at their titles.
You see another theme…
Anger
Rage
Hatred
You ask them why they are so exhausted and they don't even have time to look up or answer you.
One of the other employees, the one called Ecstasy, tells you that some emotions are overused and the guys dispensing them cannot catch a break. No time for rest or sleep. No one seems to be taking breaks from fits of anger, rants full if rage or blinding hatred.
Then you begin to realize that you too have overused some emotions and woefully underused others.
You cannot remember the last time you telegraphed for Bliss or Passion and forget about Ecstasy.
Dear reader,
I know that this blog is way out there. I hope that it gives you pause to consider which emotions you over use and which others you ignore.
I encourage you to use less anger and rage and use more of joy, bliss and passion.
Find something to be passionate about…a hobby or a cause.
Find Joy in the everyday stuff, even little things like the gift of sight or the ability to still climb stairs.
I believe it was Albert Einstein who said we can behave as if nothing is a miracle, or as if everything is a miracle.
Let's live the miracles that are all around us.
Love and light,
Indrani