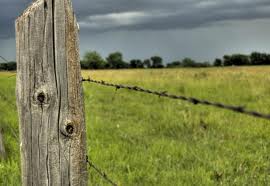 A few months ago I was at a program at Kripalu and while on a walk one morning I observed some people building a fence.
That in of itself was not a big deal, except for the tool that was used to set the fence post.
It looked like a metal hat that fit over the top of the post and was used the push the post into the ground so it would be as sturdy as possible.
I immediately thought about women who were beaten down by others into being submissive and "put in their place" so the family system could be supported, whether the system was healthy or not.
I imagined that every time a woman or girl was told to be silent about rape or other abuse, that she was like that fence post, rammed on the head to be quiet and stay silent so that the status quo could be maintained.
I imagined that every time a woman decided that it was better to suffer in silence than shed light on the inhumane treatment she was receiving at home, that she was the one who banged herself into submission.
I imagined that she saw herself as the post and the tool. Maybe the thinking is that she better not rock the post or the whole system will come crashing down and everyone will blame her.
These musings are of course my own imaginings and I could be very wrong.
I have no answers about why women accept abuse and why they don't speak up the very first time it happens.
Perhaps if one of you reading this has been silent in the past, the image of being bashed over the head as if you are a fence post might help you to speak up and take action.
If you don't speak up now…then perhaps you will in the not so distant future.
My hope is that you eventually protect yourself and protect the children who may be witnessing the abuse.
Love and light,
Indrani