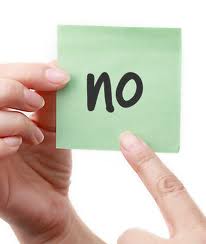 Many of you already know that my work is about serving abused women by providing free empowerment classes.
If you didn't know just read a few more blogs and you'll get the idea.
My dream is to blanket the world with trainers who will deliver my programs FOR FREE!
My dream is to train others FOR FREE and have them serve women who are ready to move out of their situations.
I always planned to cover expenses….but not pay for the trainer's time.
I saw it as a way for others to be Philanthropists…not simply volunteers.
This was MY DREAM.
So, I started the training process. I invited my first group of amazing women and we began the journey of my dream.
Life, however, had other plans for some of these amazing women. One by one, they discovered that my dream was not their dream.
So far, I have less than ½ of the number with which we began.
The miracle here is this:
I AM NOT TAKING THIS PERSONALLY.
Actually, I am overjoyed for those who have found a different way to serve, as they are all doing.
They have found their own urgency and their own whisperings louder than those of my dream and for that I am grateful. I am happy to see them follow their own yellow brick road.
I honor and am grateful for the time they gave and hope that one day I can partake in their dream and support them, as they have done me.
What's the lesson here?
The lesson is simple….if you are clear about your path then the HOW and the WHAT will show itself in good time. The feelings of anxiety and angst arrive when we try to make things fit the way we THINK they should fit.
So, the next time you feel discouraged about a dream falling apart, do these few things:
Take time to breathe into the pain of loss.
Allow yourself to feel the grief without anger to yourself or others.
Respond with love…you LOVE this person, remember that!
Ask them how you can be a cheerleader for them.
Support their passions.
Disappointment is never easy to take and you can turn around the feelings of loss by focusing on your dream, not the other's decision.
Love and light,
Indrani