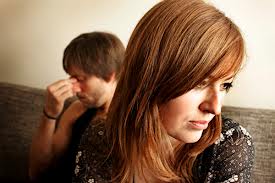 A while ago, while listening to Barack Obama, I heard him describe a relationship (not with Michelle) as one that was solidly transactional and polite.
He knew and understood exactly what kind of relationship that was. The way I understood it was that when things were discussed he did not say things like " that FEELS great, or that MAKES me HAPPY."
Emotions were OUT of this equation and both parties understood that.
To put the transactional relationship out into the light, think Pretty Women. It started out as a transaction and then she wants a relationship. It took him a while but eventually the arrangement changed.
I have read that successful pimps prey on young women and start off with the lure of a relationship, then when the young girls think they have a real boyfriend…..the pimps beat them, rape them and turn the arrangement into the transaction it was always meant to be.
I have been thinking about marriage and have been wondering if perhaps the high rates of divorce might be due to the fact that we do not know the difference between transaction and relation based relationships.
A wife who complains that her husband is always at work, travels too much and is never available is complaining that the relationship is suffering. The man may be very confused as he is providing a house and cars and lifestyle and does not understand what she wants from him. He is seeing the transactional side of the arrangement.
How can people on two different sides move towards the center?
I think a good place to start is with shared filling in the blanks of "What's missing here?"
If the wife says her piece and says that time with husband is missing and intimacy and friendship it is a start.
If the husband says nothing is missing and he is happy at work and just wants to be the provider, there is an insight into the size of the divide.
I knew of a couple who went on vacation once, and while he played golf everyday she drank and sat by the pool.
She did NOT want to spend more time with him and HE was happy with that arrangement. They saw each other the same amount of time while on vacation as they did at home.
The only difference is that they slept in a hotel room.
This transactional vacation worked for them, he bought the vacation package and she used it.
We don't get to complain about the type of arrangement we have if we are not courageous enough to open it up and ask questions.
If you are in a relationship that feels like it needs to be changed, ask "What's missing for me here?"
Journal about this question as many times as you need to. Look at your answers.
Make a list of the things that are missing.
Then begin to see what YOU can provide for yourself.
This may not be the answer you want, but when you can provide the elements of life you want for yourself than you can begin to fill in the other elements with your partner.
Love and light,
Indrani