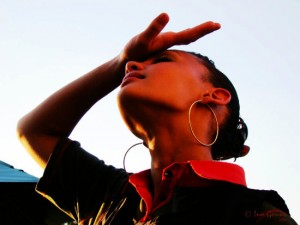 I was having a lovely discussion with a very dear friend the other night and I heard her say, "Am I just a drama queen?"
I listened to her words and I listened to her heart and I listened to all the words she and I have spoken over some 6 years.
I tried to look for Drama Queen, but I could not find it.
What I did hear was a woman who was so brilliant that she chooses to unwind her life, experience by experience, to look at it.
She turns over events so as to uncover the deeper truths and meanings behind the things she chooses to do and those things in which she chooses to not do.
Our conversation brought to mind a passage I had just read in Women Who Run with Wolves by Clarissa Pinkola Estes.
"Three things differentiate living from the soul versus living from the ego only. They are the ability to sense and learn new ways, the tenacity to ride a rough road and the patience to learn deep love over time. The ego, however, has a penchant and proclivity to avoid learning. Patience is not the ego's strong suit."
Yes, dear, dear friend, you are fully aligned with your souls' purpose when you question and turn over and question yet again, the events and lessons that life has given to you.
You do me the honor of speaking aloud your truths, even as you dive for deeper more resounding tidbits.
I am honored to be the one whose ears are privy to such gifts from your soul.
The next time any of us get branded as a drama queen, ask yourself this….
Am I just complaining for the sake of complaining, to wrench some pity from an unsuspecting someone OR I am being a true scientist and researcher by turning over each bit of evidence, patiently waiting to see the truth underneath.
If you do indeed feel like a drama queen, just say it out loud and proud… I am a drama queen, hear ye, hear ye, all my subjects…. and watch people scatter like flies!
Or maybe you can choose to be an inquisitive scientist and look for evidence that your life is taking you exactly where you want to be taken.
You see, it is really just a choice…YOUR choice.
Love and light,
Indrani