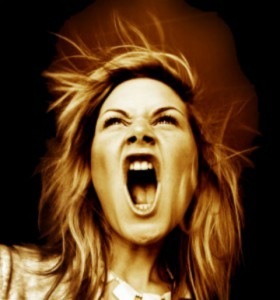 I first heard about Tatty from a dear friend. Tatty was in an abusive marriage for 11 years.
She was not allowed to work and her husband was an alcoholic. She faced his wrath nightly.
My friend, Jackie, told me that from time to time Tatty would call her in the middle of the night and beg for help. Jackie could hear him screaming and the children crying in the background. Jackie would sometimes go over to try to ease the situation, until I advised her that she should not go and should instead call the police. I advised Jackie that she had to take care of herself and her own family.
Jackie has four lovely children and they need her to be alive.
Over the years, I would ask about Tatty and offer Jackie some more tips on how to help her. I made it clear that it was Tatty who needed to stand up and seek help. Tatty made several attempts to flee, but the husband would apologize and she would go back. About four months ago, Jackie told me that Tatty called again at 3am.
Jackie told her to call the police.
This time, Tatty did call the police.
I advised Jackie to tell Tatty to leave the city and find shelter far away from her abuser.
Fast Forward to today, Jackie tells me:
1. Tatty has the first job of her life.
2. Tatty now feels useful not useless as she had been told.
3. Tatty's abuser calls every day, screaming at her to come back and says it's the last time he will call.
4. Tatty is strong enough to say ok, I am NOT coming back.
5. Tatty says that she has never been happier and that all the kids are in school and are happy too!
What an amazing woman Tatty is! What courage! What strength! She is WOMAN; hear her roar in defense of her kids and herself.
If you are being abused, you can take some advice from Tatty.
What did she do?
She reached out for help, left the city and went hours away from her abuser.
She made sure that she had a police record of the abuse.
She made sure that her kids were settled in their new school.
She got a job that she likes.
Tatty is a restaurant worker and is happy at her place of employment.
She goes to work knowing that she is free and peaceful and that her kids are safe.
Tatty finally raised her voice and roared NO MORE ABUSE!
You can take some small steps to help yourself but be sure your abuser is NOT aware of what you are doing. Call your local shelter for tips on how to get away safely.
Millions of women are abused yearly, and thousands escape to safety.
Know that there is a large support network out there for you, whatever your choice may be.
Take care of yourself and reach out for help.
Love and light
Indrani