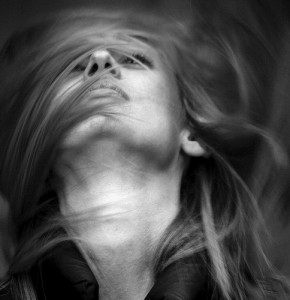 If you missed last week's Unites States of Confusion, here it is… 
Let's take it from there, shall we?
The only way to get someplace other than where you are… Is first to KNOW that you want to make the journey. I want to journey from this confusion… It is suffocating here. I can barely breathe. My throat dries up when I try to speak my truth. My legs feel too heavy to move and I feel stuck. So clearly this is NO place to be…Even though these feelings are familiar, it is still not a safe place.
But what is the first step?
The first step is to be gentle with myself… Not beat myself up for landing here yet again… Shit happens…Quite frequently… So what?
No beat-up-of-self allowed!
The next step is to know which areas of my life need some care and to use the road map (the 8 principles) to map my way into a different space. These are in my book available at http://indranislight.org/products-page/
Let's focus of my physical body. I have become quite lazy with my exercise and training. I have used all kinds of lame excuses and have allowed myself to gain weight and had to buy bigger clothing.
No beat-up-of-self allowed!
So I must start on a program of physical health.
How do I feel about getting so off course? Kinda crummy…But my INTUITION has been whispering in my ear to pay attention and to FOCUS more on self-care.
I hear my intuition by making time for silence, prayer, meditation. I also hear it by noticing how my body feels. INTUITION speaks with energy in our physical bodies and instead of labeling the feelings with words like Anxiety, Panic attacks, etc… Try just describing the physical sensations as if you did not know how to label them. That takes you out of the trance of the labels.
The intuitions lead me to register for another marathon… Now the event will determine what my PLAN looks like.
I must run/ walk 26.2 miles next March. My training program when worked backwards will have me starting at 2 or 3 miles a few times per week and gently increasing each week. My PLAN will also include yoga, strength training and weekly massage to help me recover from my workouts.
I started on the plan already and surprised myself by walking faster than I have in a few years and not being winded. I cannot change the plan because my body still has to be reintroduced to the regimen of training.
So what is your plan? How can you work it backwards so that you can begin to take baby steps? Why baby steps? If my marathon were in 2 months, I would be going crazy and I would already have failed. I know that I cannot get ready to 26.2 miles in 60 days. 6 months is my absolute limit. Your end goal and where you are now will determine the time you need to be successful.
Here's another hint… State the goal and halve it. Now create a timeline and place the end goal at the end, then the half goal at the…you got it…the halfway mark. Half that again and place that at the quarter mark and half again at the eight mark. Now look at how much time you have from the start to the eighth mark and begin to create the small steps to get there. You may decide to shorten the overall time or to lengthen it, your steps will be your guide.
My marathon steps would look like this:
26.2 miles March 2012
13.1 miles December 2011
6.5 miles October 2011
3.2 miles September
2 miles now until September
Now I would work the daily schedule that has me running each of those long distances only once a week, the rest of the week is for endurance, speed work and other disciplines like yoga and Pilates.
Then you have to kick your FOCUS into action. Everything, and I do mean everything you do has to have your goal be the guide post. If, for instance, I need to swim every day and I choose hotels without pools when I travel, then I have lost my focus. Or if I have room for 3 pairs of shoes but no room for my running shoes, then I have lost focus. So my GOAL is my GUIDE.
This whole process is painted with the INTENTION and the PLANNING brush. The whole event, from beginning to end has to be in clear FOCUS and your Intention, your daily Planning principle all over it and is guided by your Intuition and your Intention. Every step you take solidifies your Intention to make your goal your reality.
This could mean that your ENVIRONMENT has to be tweaked, so you can accomplish this goal. If I have to do long runs on Sundays, I cannot go bar hoping on Saturday nights because I have to rest, hydrate with water not booze and eat right the night before. So I may have to give up some of my drinking buddies until my race is over.
The CREATION Principle, begs deeper question…WHY do you care? In other words, why do you want to see this thru? What will you gain? Who will lose if you lose focus?
For me the answers are quite clear. I will lose ME. I will LOSE ME! There is nothing more precious than ME and I will lose that.
So what am I creating?A more powerful and positive me!
Why? Because half of who I am or can become is not acceptable.  I will not settle for less than ALL that I am!
I was not born to live just half of my potential… I was created to live full out. I was created to live completely and to use all of my gifts. All day, every day.
The other Principles are the Ultimate and the You Principles and I will tell you more about those next week.
Come back won't you?
What will you start today?
Love and light