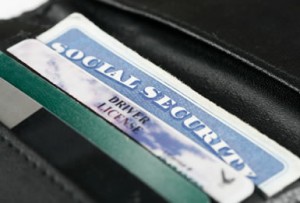 Drivers license, passport, social security card, voters card, military ID, membership card, marriage license, green card. All these cards and documents to say who we are! No wonders we identify ourselves by titles, experiences, positions, status, you name it. We are in a world where we are identified as who we are by a card or piece of paper.
If by the paperwork you need further identification of this person they tell you:
I am a doctor
I am a mother
I am a wife
I am a foreigner….
I do not understand why at a cocktail party I get introduced "..and I would like you to meet Dr. So-And-So. " Well so this person is a doctor, if he is at the cocktail party he is not doctoring, so does the title matter?
Then to go one step deeper you discover that the person identifies themselves as:
I am a victim
I am a martyr
I am a survivor….
Do we need all this identification?
Doesn't just being present identify us?
I think that perhaps we are scared to shed those layers of identity in fear of not finding anything. Kinda like peeling away the layers of an onion. If each layer is an identity, if we shed the layers there is nothing in the center. But really it is not that there is nothing there, if we peel our layers of identification off, its that we have to just face the truth of who we really are. The basic essence of ourselves.
Here is something to try, next time you meet a person can you see them for who they are, just a person, and not the identification or title?
It is refreshing to just be with a person with all the identities dropped.
We are people. We all eat, breath, sleep, etc. We all want to be happy, healthy, peaceful and live with ease.
There is no card for that.