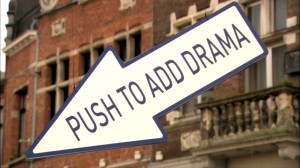 We all have people like this in our lives. They just seem to get under our skin. They know just what to say and when to say it and before you know it you are upset, crying or yelling and it feels like they have won….again.
This used to happen to me all the time. It used to feel like I walked into the trap and stayed in the trap even as I saw they were springing it on me….again!
The one BIG mistake that I used to make was this… I used to think that the people who did this to me cared about me.
When I began to realize that these people only liked to hear themselves talk, it was easier for me to untangle myself from their traps. I began to really listen to their words, the ACTUAL words, and I began to ASK them what they meant?
For instance…
When a family member says, "Well that's just how you are."
I now say, "What exactly do you mean?"
I noticed that the speaker would do a double take and would begin to trip over their words.
They began to say things like, "Oh, nothing really." Or "Well I was just making a joke."
Then I could say, "What was the joke?" Or "Was the joke at MY expense?"
I chose to react in this way until I felt that I broke the other person of their behaviors with me.
I chose to uninstall the buttons that used to be pushed all the time.
I must tell you, it takes time and patience but it was well worth my time an attention.
It was worth the time investment because it showed that I respected myself and that I expected others to respect me as well.
Just to reiterate my strategy:
I. I would ask for clarity.
2. I would ask for further clarity.
3. I would then pin point the "dig" and ask for even more clarity.
Please note that I was NOT concerned on who would like me, or who would judge me. I only focused on standing up for myself.
Love and light,
Indrani (Reminding you to stand up for yourself in the face of verbal bullies.)