The lady said NO.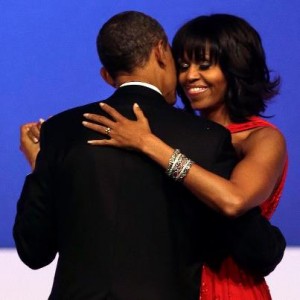 She said NO to 15 other designers.
She said NO to lots of unknowns.
She said YES to HERSELF.
She is Michelle Obama.
She dressed herself so that she could feel her best.
I want to believe that NONE of the dresses had the names of the designers attached.
I want to believe that she picked on the grounds that made her the happiest.
Why?
Because there is always someone ready to say… (And they did):
"She should've given someone else a chance…"
"She should have been more aware of launching someone else…"
I am GLAD Mrs. Obama was strong enough to say YES to the DRESS that made her GLOW!!
What permission did Michelle give to women everywhere?
Choose for YOURSELF!
Do not be influenced by the hallowed pundits or the voices that would have you tow a certain line of action.
CHOOSE the best thing for you!
Choose with strength and softness and LOVE of yourself!
Michelle Obama… You were on FIRE in the RED Jason Wu, and I am sure you knew that you floated into that ball on a cloud of modern feminism.
The modern feminism that allows women to:
Choose for themselves.
Choose what they want in their lives….especially when the whole world is looking at them!
We can take a page from her book and make choices that show self respect and self love and do it with grace and humility.
Love, light and Choices!
Indrani