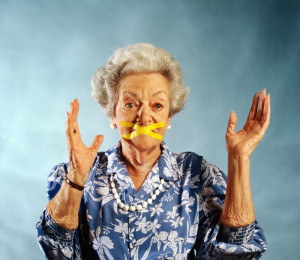 The days between Ash Wednesday and Easter Sunday marks the Lenten season for Christians.
Many people "give up" something for lent. Many stop eating sweets or stop drinking or some other behavior modification.
Few people give up "being nasty" to others.
That maybe be too harsh a thing to say, but it needs to be said.
I recently met a woman whose son was getting married and she "asked" to go to the bridal dress shopping expedition. The future daughter in law was nice enough to take her along. When the bride found the perfect dress, she asked the mother in law what she thought and the response was… "It's not to my liking."
The bride went ballistic and shouted at the mother in law that it was NOT her wedding.
As I was listening to this story, I wondered why the mother in law was not giving up something other than sweets for lent.
She was so ferociously attacking the bride-to-be and calling her names to whom ever was listening, like "hoochie" that it was very hard to be sympathetic to her hurt feelings.
Personally, I know what the bride felt like. When I was getting married, none of the saris that I wanted were "good enough" for my future in laws.
Luckily, I was quite stubborn, and with the help of my future husband I got exactly what I wanted.
Parenting is hard at all ages and when kids are grown up enough to start their own families we all get to enter a new stage of parenting. This time we get to try to be nurturing to complete strangers whom our children have chosen.
We have to give up judgments of what they should or should not do.
We have to help the young people to sort through their own lives.
This is the only way forward into a new stage of non aggression with the new family member.
I wished this women would give up bad mouthing her future daughter-in-law for lent instead of cookies and candies.
I believe that I suggested she give up negative thinking instead of sweets and she said that it would be too difficult.
Is that not the idea for lent? To make a sacrifice that smarts a little?
So what have you given up for lent? Let us know in the comment section below.
Make the sacrifice count. Make the sacrifice make you a better person.
Love and light,
Indrani