Have you ever faced a day/week/year when you have been so exhausted but stuff needed to be done so you just slogged through?
This is what I faced last week and this week. So I did not get my blogs written. I know I can prewrite and schedule them BUT I do so like to write about current events or at least events current for me. This week it is sheer exhaustion!
I had been teaching Yoga and Meditation for Dr. Patch Adams the week of 10/2 to 10/9 and I did not have the energy left to do a blog on Saturday. I let it slide. I gave myself a pass.
Then I came home and got slammed with a cold or something and was chief fire-putter-outer for my household and I had to face the fact that my Wednesday blog was not going to happen. Then I began to obsess about what to write, and would it be pertinent… ummm… is exhaustion pertinent? Me thinks it is!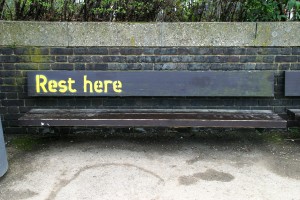 How can this be pertinent to you? Well for one, the holidays are fast upon us and 'tis the season when we pile more on our plates but forget to take stuff off. Halloween, Thanksgiving ( and God help you if you are a fan of Black Friday), finding the perfect black dress for the holiday party and the perfect professional "thing" for the office bash, then the gifts… Lord the GIFTS, the Tree, the family coming over and staying and staying and staying and….you get it.
Yes that sentence was long and drawn out and that is how this season may feel.
Give yourself a break and just sleep. That was my solution and I got a few hours respite from the fires and the sneezing and the cooking and the fires.
Have a good sleep. You so deserve it.