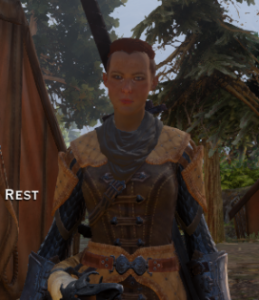 "Why are you playing as a girl?"
"I'm not, it is just a boy with long hair."
"Oh, ok. Can I watch?"
This conversation between me and my son seems innocent enough, and, a few months ago, before starting to work with Indrani's Light Foundation, it probably would have remained in my brain filed away as "not a big deal."
But, through my work with the Live a Brighter Life training, corresponding with the ILF Team, and the research I have done for articles and blog posts, this was no longer a casual comment by my son. It worried me.
Why at the age of seven was he cautious when he thought my character's avatar was a girl, but excited to watch me play when he discovered I was playing the game as a boy?
My mind quickly returned to another conversation we had also had about Tamora Pierce's "Song of the Lioness Quartet", a series of books we were thinking of reading, until my son found out the protagonist was a girl.
This was now the start of a pattern and it worried me even more.
So, I did the only thing I could think of to, hopefully, change my son's view and start some conversation:
I deleted my character and made a new one, this time a female character.
It didn't take long for my son to notice. The next time he came to the basement while I was playing the game we had another conversation.
"Where's your other character?"
"I got rid of him and made this one."
"Is that a GIRL?"
"Yes it is a girl"
"Why are you playing as a girl?"
"Because I think she is way cooler than my first character. She is a warrior and uses this big sword and charges into the bad guys to fight"
Long pause.
"Can I watch?"
Will my playing a female, instead of male, character make a huge difference in how my son perceives gender roles and stereotypes? I have no idea. But I figure it can't hurt and we are at least talking about it now and can continue to talk about it when he watches me play.
Equally important, this video game and conversation has me realizing areas in my life where I am modeling behavior that is supporting gender stereotypes and inequality and I need to change that.
Asasha Veil, my female character, is at least one step in the right direction.
Does making a small change like this help? What seemingly small changes could you make to help model gender equality? I would love to hear your thoughts in the comments below.
Love & light,
Jeremie Miller