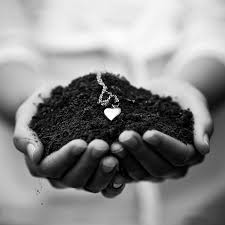 What is the meaning of Cultivation?
The dictionary says it is the process of trying to acquire or develop a quality or skill.
When you read the title "Cultivate Love", what did you think?
Take just a few moments now to meditate on the words, CULTIVATE LOVE.
This is very much an action phrase, it implies activity and intention.
How can you cultivate SELF love?
Here are a few ways to increase the bounty of your SELF love:
1. Reduce self-judgment. Tell yourself you REALLY are doing the best you can.
2. Have a designated STOPPER…someone who will say "Hey, STOP that negative self-talk." This means you have to have a conversation with a trusted person and tell them your game plan. In my own life, I am a STOPPER for many even though they don't know it. I hear their negative self talk and I remind them of something that is great about them.
3. Plant a small, living plant and take excellent care of it. Research the right amount of sun and water it needs and devote yourself to its care. Be a good steward of a living thing.
4. Stand for a few breaths in the mirror every morning and tell yourself a few good things about you.
5. Look at my video called "What's right with you?".
Try these easy steps for a few days, then for a few more. Keep a journal of your thoughts around Cultivating Self Love and if you feel inclined, we would love for you to share your experience by leaving a comment below.
Love and light,
Indrani