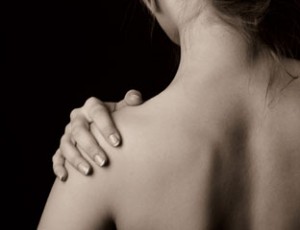 It was the size of a small marble for more than 10 years, the lipoma on my shoulder.
I used to feel it right under my skin over my right shoulder, and I hoped it would go away.
Then it started growing and I STILL hoped it would go away.
Until it grew to a size that I no longer had to feel for it, I could see it. It was really there.
Today, I finally had the courage to remove it. I had to give in, to trust in the expertise of the surgeon and the anesthesiologist and I had to ask for help!
Also, I have to accept a scar in an obvious place on my shoulder.
So BIG DEAL!!! This really is NOT a big deal.
However, I have such growths in my mental body and in my emotional body. I have ignored them and I have hoped they would go away. They've grown so large that they have become my blind spots. They feed my prejudices. They become the elephant in the room. They drag toxic energy wherever I go.
What would it take to rid myself of these elephants and these blind spots?
It takes making a decision.
It takes awareness.
It takes mindfulness.
It takes courage.
The best thing about the "lipomas" of my mind is that I won't need to be put to sleep and I won't have any physical pain when I remove them. The pain happens only if leave them IN my mind and heart.
Will you do the necessary mental surgery to get rid of the mental and emotional lipomas?
Take the first step, admit them.
Love and light,
Indrani