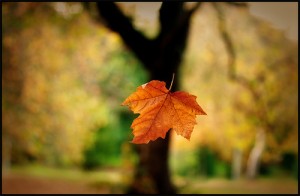 I was recently on a flight and saw the movie A Thousand Words, it was funny and introspective at the same time.
I did not expect introspection from Eddie Murphy.
The premise of the movie (spoiler alert) is that Eddie Murphy's character has 1000 words left and when he reached this quota, he will die.
There is an outer manifestation of this which is a tree in his back yard that loses a leaf with every word he speaks.
He loses three words (and three leaves) if he says "I love you."
This becomes very problematic not only at work, but with his wife, to whom he cannot express his love because he does not want to die.
If he writes a word, the leaves also fall.
Ok, so it's a movie and it all works out in the end!
BUT, what if it could be true?
Do you know how many words you have left?
This of course presupposes that you know how many years you have and you know how many words you will speak each day.
A daunting mathematical problem!
How many years do I have left?
I know not.
I have this moment.
What I choose to say in this moment can be uplifting or off putting.
It can be humorous or humorless.
It can be stated without judgment or it can be accusatory.
I can whisper or shout.
I have a plethora of choices.
How do I decide?
I have to KNOW who I am and how I want to show up in the world.
I have to know ME!
I have to be true to me.
I have to fight the lethargy that comes with everyday living and the urge to be "fed up" with knowing myself. I have to be ON.
That takes at first a conscious decision to be true to me, then it becomes like breathing.
It becomes a living testament to the William Shakespeare quote "to thine own self be true."
I must live, To MY own self be true.
I recently had someone forward me a text that they received from another person.
This person just sent the text. They did not say what they wanted me to do with it.
I had to wonder, what should I do here? Should I ignore it, therefore ignore the person who sent it to me?
Should I comment?
I chose to comment, but with humor.
Why? Because I have chosen to try and find the lesson or the humor in my experiences.
How did the recipient take it? I do not know!
What did I accomplish?
Only being true to "MY OWN SELF."
It's a long and winding road, indeed.
Love & light,
Indrani