I have devoted a large part of my life speaking up against abuse towards women and children. I am so grateful to have been invited by TEDxPortOfSpain to speak about this unspeakable topic. Children are beaten with impunity in Trinidad, as in other places.
You can watch my TEDx Talk here.
And adults even boast about the beatings they HAD to give.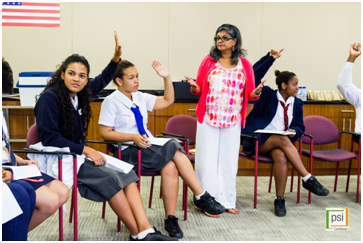 I spoke to a group of local high school students from 11th and 12th grades, and one of the girls said that her little 10-year-old brother "asks" for abuse when he annoys or frustrates her. This allowed me to address the statement, "You asked for this" when (insert behavior of person being beaten) takes place and the abuser then gives themselves absolute permission to abuse with impunity.
These very adults will even go to work the next day and openly tell about the beatings they "had to give" because the offending person was "asking" for it because of the offensive behavior that was displayed.
Children are expected to know all manner of mature behaviors …. to never make mistakes or have accidents like spilling milk, or breaking household items.  But adults do not expect themselves to exercise mature restraint when dealing with children.  Children, therefore, by their very nature of being a child and being childish, will be accused of having "asked" for a beating.
We must have public dialogue and discourse if we are to change attitudes about child abuse.
One mother came up to me after the TEDxPortOfSpain talk with tears in her eyes and said she beats her 12-year-old and wants to stop.
She asked me how to stop.
I told her very clearly that the only way to stop is to STOP.  We cannot "phase out" abuse. It is not like trying to stop drinking too much coffee by drinking one less cup per week until the body gets used to less caffeine.
A child who is being beaten needs to feel a complete ABSENCE of the beatings for them to understand that abuse has ended. Furthermore, the abuse has to stay GONE and must be replaced with positive behaviors from the offensive caregiver. Children must be taught that they are worthy of love just as they were taught that they were unworthy and therefore abused.
The adult who is doing the abuse may be able to say they are " hitting less," but the child cannot comprehend "less." Only "NO More Hitting" makes sense. I could see the pain on the face of the mother who came up to me. She carried on the generational abuse because she thought it appropriate.
If we can all speak up in favor of measured responses and alternate ways to address the behaviors of both children and parents, we may have a bigger chance of ending this disease of abuse.
We must mainstream this conversation.
We need to educate girls who are being abused to not accepting abuse as girlfriends and wives.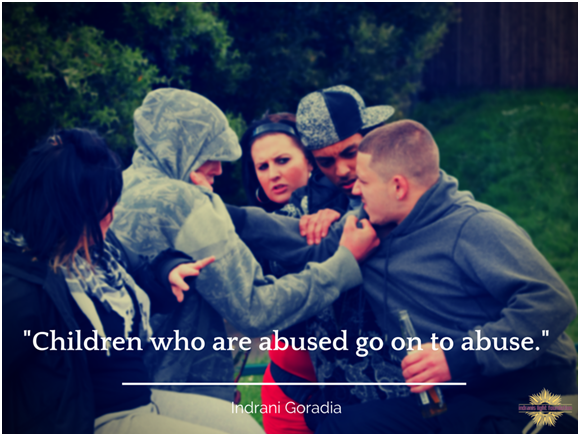 We need to show how abuse in childhood links those abusive behaviors to the populations in jails and to the prevalence of abuse in their childhood homes.
One other young mother I met said she only does a small slap to the leg of the 3-year-old and only once.
She said she can see the child's face, and see how shocked and scared she becomes. The mother even sees "the slap comes out of the blue" as far as the child is concerned because she can see the surprise and the subsequent hurt in the child's face.
I know, from personal and persistent experience that abused children learn very quickly that the offending caregivers are NOT safe people and while we say we still love them, we know in our hearts we do not trust them.
The adult in me wonders if we can truly love those we do not trust. Perhaps we simply "mouth" the words, "Love You" because the words are culturally acceptable and it is not so acceptable to say, "I am unsafe with you and I do not know what I feel about you."
I know as an adult if I have a history of people treating me inappropriately I keep them at arms length and always have an exit plan. My trust in them as a safe place disappears and can never return.
Children are not sophisticated enough to have this skill and they are also powerless to do anything about their environment.
We really have to keep the dialogue alive and we all have to be a part of ending violence in our own homes.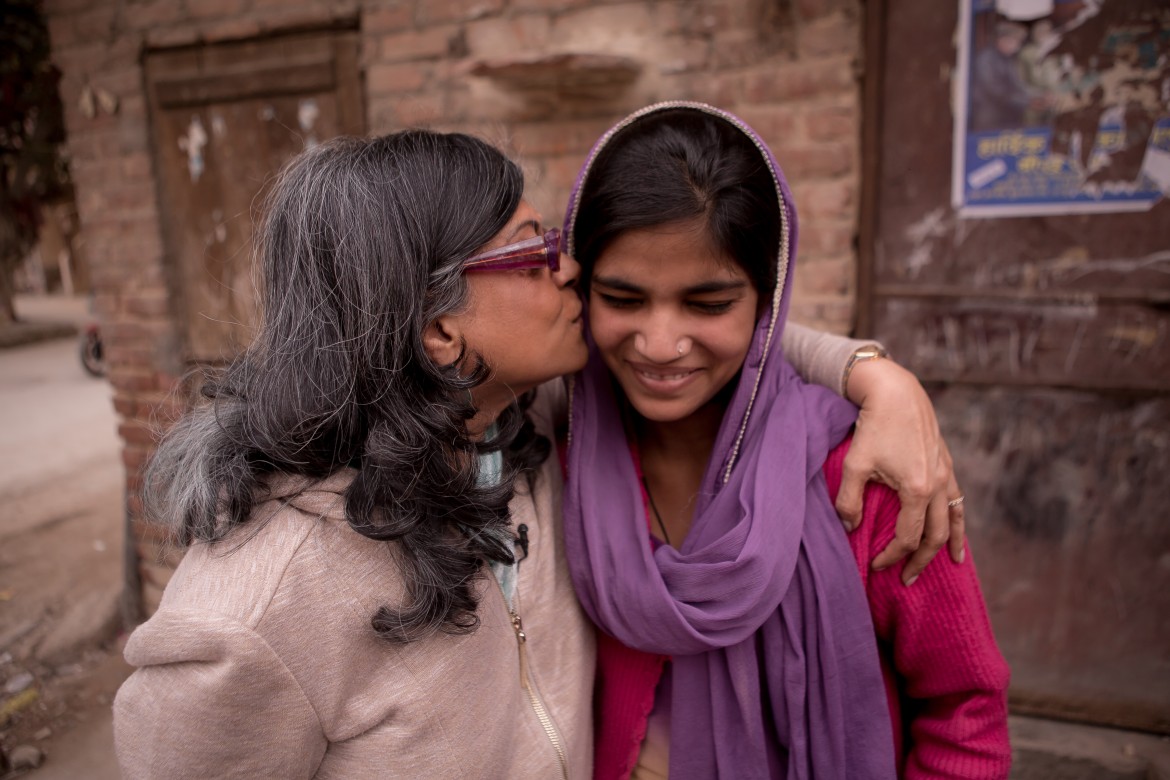 Let us step up.  Share this story AND my TEDx Talk with your family and community.  We are all in this together.  Together we are mighty!
You can watch my TEDx Talk here.
Love and light,

Indrani