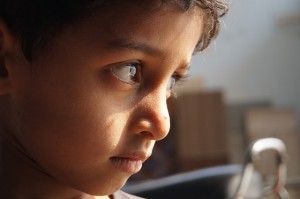 said John Mayer in his song.
And at one of my speaking gigs, a man who wanted me to accept that we should beat our children said "join the real world."
What is the real world?
It's the world where you feel comfortable EVEN if it is full of violence.
I should know.
I was abused by one of my parents and when I was 21 or 22 I accused the non-abusive  parent of NOT caring enough to ABUSE me.
Yes, abuse made me comfortable. It was familiar territory.
The man at the lunch was comfortable within the familiarity of his way of parenting.
He could not imagine parenting without beating his children. He was very vocal about HIS real world.
I have no desire to live in his real world.
Just like I do not want to live in the real world of ISIS, or in the real world of the Taliban or ANY world where women are the considered the PROPERTY of men.
MY real world is full of love and acceptance.
MY real world is a world that commits to ending violence to women and children.
MY real world is a world where adults can look in the mirror and see where they can become better parents, leaders, husbands, wives etc.
It is NOT a world where adults say, "I refuse to change my old ways."
So…

What world do YOU live in?
Love and light,
Indrani