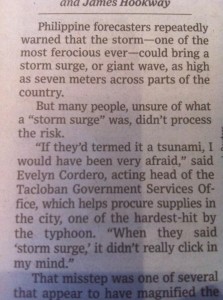 Recently, in the WSJ, there was an article on how a disaster was not properly named. The word SURGE was used instead of the truthful word TSUNAMI!
Wow. One word could have saved thousands of lives.
Let me remind you that….
Domestic Violence is not "just punishment" or "I only shout at her" or "she needs to know who is boss".
Domestic Violence is VIOLENCE. Simply and truthfully!
If you named it correctly, what would you do differently?