This is part five of the TEDx Talk blog series, as we countdown to the public release of Indrani's TEDxPortofSpain Talk.
"When we speak up against violence to women and children we are faced with the undertow of the status quo. A status quo that CLAIMS the RIGHT to beat our women and children.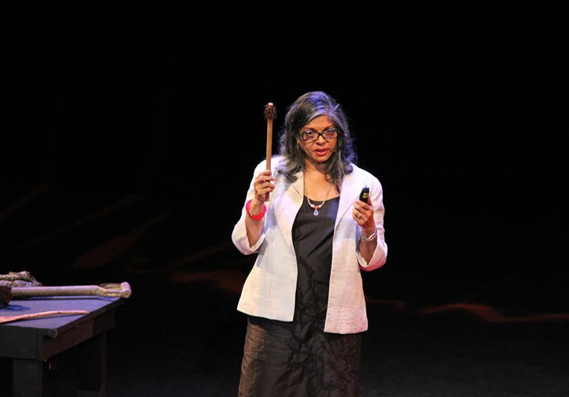 We hear comments like:
This is MY woman and I can do whatever I want
This is MY child and I can do whatever I want
This is MY house and I control everybody here.
A recent survey of 800 households was done here in Trinidad and the majority of children interviewed held the belief that their parents had the RIGHT to beat them and that they expected to be beaten.
When one of us DARES to speak up about child abuse, we are faced with swimming against the tides of IGNORANCE AND THE STATUS QUO of raising children.
When we continue to speak up and against child abuse we are faced with ferocious undertows called
Culture
Tradition
Normal
These THREE silent killers are at work every minute of every day across the globe."
CALL TO ACTION
We need your support! We invite you to click on the social media buttons that appear when you hover over the image above and share this post with your friends, family, and community.  Then ask them to share this blog.  Remember, there is someone out there that you may know who needs to see this TEDx Talk because they are suffering.  Thank you for considering this call to action.
With deepest gratitude,
Team ILF