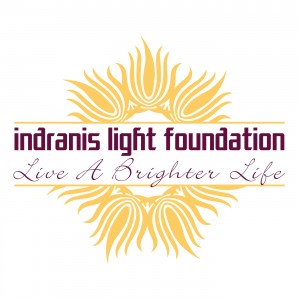 Indrani's Light Foundation teaches a free workshop series called Live-A-Brigher-Life.  (You can listen to the free podcast series here.) In one of our lessons, "Finding Resilience," we teach you how to ask for help, and that being vulnerable can free your shame, humiliation, guilt, or embarrassment.  We also teach Brené Brown's strong belief in the power of empathy, and how you can understand another person's feelings.
Here is a short story recently told by Indrani that may help you understand.
Indrani was recently in New York City and finally got the opportunity to climb up to the crown of the Statue of Liberty.
Being vulnerable.
"This was the step count up to the Crown of lady liberty.
I sometimes get claustrophobia.
Half way up I could not breathe and started to freak out.
My dear friend, Eva, came down to me and started to help me breathe.
Big deep breaths.
My dear Erik started telling me about the firm construction of the statue.
My new friend Yuki stayed close and was ready to support my ascent.
3 amazing people when I needed them.
I made it with a smile on my face.
I am so grateful.
The lesson?
Ask for help.
Accept the help.
Be grateful for angels around."
 How does this story resonate with you?  Would you ask for help from trusted friends in this scenario? Or would you have tried to "tough it through" and suffered the entire way up the stairway?  These three friends came to Indrani's aid with empathy and with no judgment.
Maybe the story is different for you.  Who can you reach out to if you are being abused?
A parent? 
A best friend? 
A counselor?
A religious community member?
A sibling?
A coach?
Who is trustworthy, nonjudgmental, and patient?  Who can you entrust with your story?  Reach out to them today.  Not tomorrow, not next week….. but today.  Speak your shame.  Speak your truth.  It's time to feel safe again, don't you think?
If you, or someone you know need resources to get help, have them visit our webpage at www.indranislight.org/resources/helpful-links/