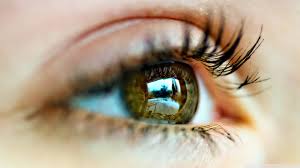 Try to think of something important, significant and poignant that you know now, but to which you used to be ignorant.
For me, it is the fragility of teenagers.
There was a time, before I had children, that I did not know the in credibility of teenage-hood.
I used to think that they were just younger versions of adults, that it was just a chronological thing for them.
I did not know that their brains were barely baked, or that their executive functioning skills were sorely lacking, or that they had the capacity to think of others.
Let me make a side note here. There ARE some teenagers who are incredibly mature and make ALL the "right" decisions….the kind of decisions that make adults proud and secure in their parenting skills. Yes, there are many of these beings.
If you know one of those beings… run, do not walk and hug them. Give the permission to make mistakes and to break some rules.
Give them permission to be one of the "other" kinds of teenagers.
Now that I know a few more things about the way teenagers behave, and that as parents, we should not take it personally, I can never not know.
This knowing, gives me the gift of compassion for teenagers and their witless parents.
The kind of witless parent I used to be.
In the words of Mark Nepo, " …what has become visible and true will not become invisible again."
Mark Nepo tells us that honoring ourselves means that "we will not pretend to be ignorant to what we know to be true…"
When we allow our knowing to inform our living, we live in honor of spirit of all things. We especially live in honor of ourselves.
Can we be patient enough to hold honor for all the "future KNOWINGS" that we will receive in the exact right time?
That is indeed a hard task.
Try to think of something you desperately want to know now…something that is bothering you in a deep and confusing way.
Can you give yourself the gift of patience and time to allow the knowing to appear to you?
If the answer is "no way," then you have chosen a path very fraught with brambles and sticker bushes and cacti.
Yes, you will be caught on the many branches in the way as you barge thru the unknown.
If, however, the answer is a soft "maybe," then you stand a chance of less pain and less regret. You will allow yourself to step over the brambles and sticker bushes. You will be more discerning with your steps.
If your answer is a resounding "yes," then you, my friend, will be still enough to see the different path, the one clear from the brambles and sticker bushes and cacti.
I do not know which decision you will make but know this, YOU can always start again and make a different decision.
Remember to learn from the hasty decisions though, lest you trip yourself up again.
Wait…wait for the path to be clear. Wait for the clearer path to show itself.
Wait.
It may be the best thing you have ever done for yourself.
Love and light,
Indrani