The Early Days of ILF
It all began during the team retreat in January 2018 as a discussion about making changes to the Indrani's Light Foundation (ILF) website. It seemed so simple as the team sat in a condo in Portland, Oregon. Stacie called in via Zoom after bad weather grounded her flight.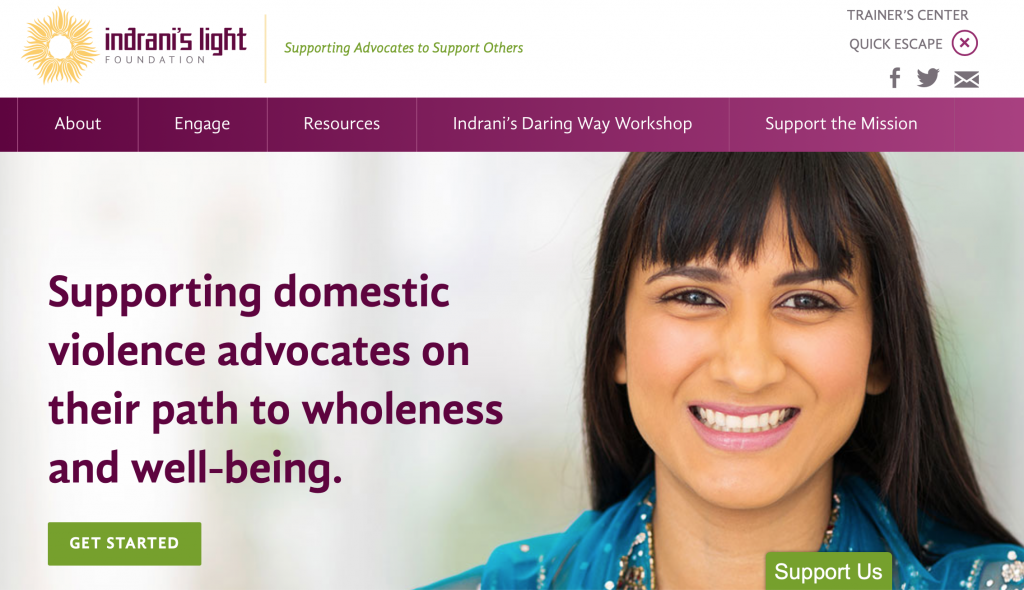 Our website had been created in 2014 to represent Indrani's global work to end gender-based violence. In the following years, the team added and tweaked pages as our mission shifted towards supporting domestic violence shelter staff. Although the core pages remained, the ILF website and message was becoming cluttered and confused.
People, especially those we were trying to help, didn't understand what we actually did. That was a big problem. No problem, we thought. We will rewrite the copy, change images, fix some navigation, and everything will be clarified.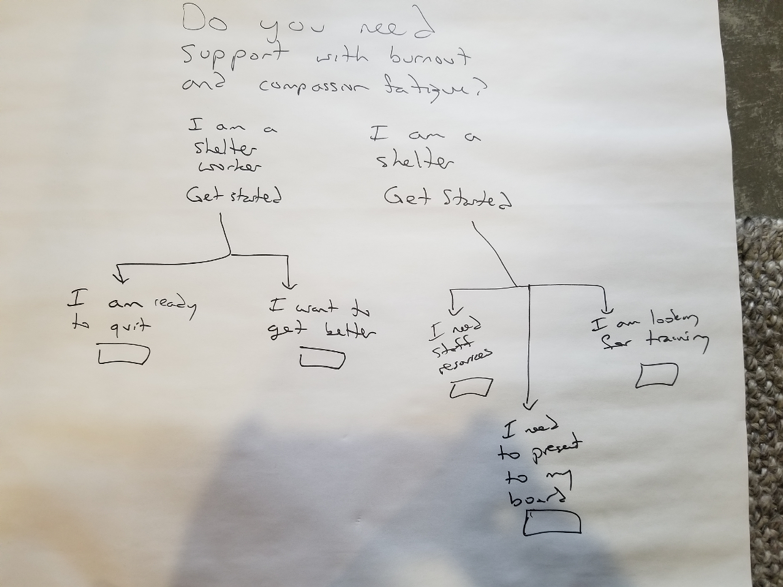 Of course, nothing ever turns out to be as simple as we think, does it?
The Donation that Made an ILF Rebrand Possible
2018 brought about big changes. ILF's very first team member, Stacie Cassada Kenton, moved on to follow an amazing opportunity for her business and Amy Jaffe reduced her role at ILF to help in her family's Portland pie shop.
These changes put the website project on hold until late 2018, when ILF received a donation to use for a full rebrand. This gift meant something very different from the original website renovation project we had envisioned. What had begun as an idea to reorganize and rewrite the current website had evolved into the opportunity to recreate the ILF brand to better represent our work.
We had to think even bigger now! We were excited, but to be honest, we were also a bit terrified. What did we know about rebranding?
The ILF Rebrand Adventure Begins
Lots of learning, lots of proposals and meetings later — including one proposal for a full rebrand and ongoing publicity at $25,000/month, which we said "no" to — we made a decision. On February 7th, 2019, the ILF team (Indrani, Jeremie, and newest team member Mariam) met with Rethink, a marketing agency in Vancouver, British Columbia for a "Listen and Learn" call. This kicked off the branding process.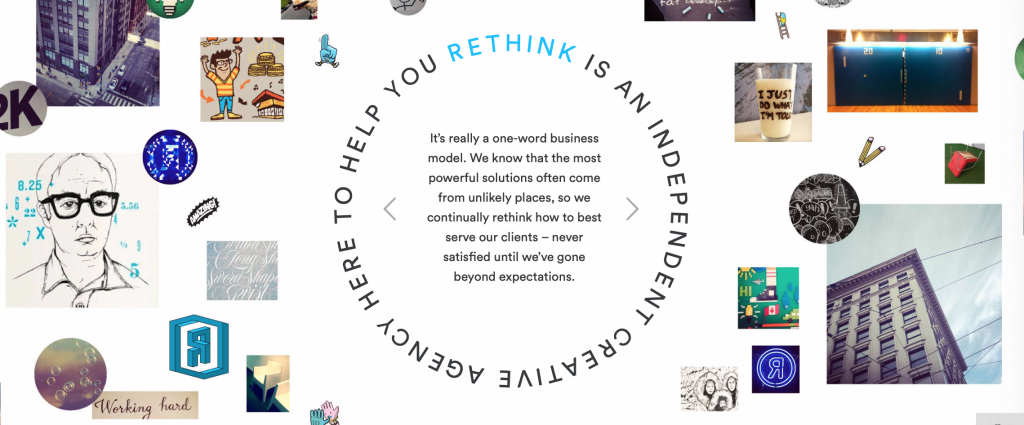 The story continued from that Thursday in February with many twists and turns. And it continues to wend its way forward as we finalize a new brand and website, scheduled to launch in September, 2019.
We're sure you're eager to know what the new Indrani's Light Foundation brand looks like. Join us over the coming weeks as the rebrand story unfolds in the following blog posts. (SPOILER: The whole process leads to an exciting new name as part of the rebrand.)
The ILF Rebrand Story
Part 1 Rebranding ILF: A Story of Change
Part 2 Our Brand's Highs and Lows
Part 3 A Solidified Brand Profile
Part 4 Playing in the Visual Sandbox
Part 5 Naming is HARD
Part 6 Getting Through the Bad Names