[This is Part 2 of our Rebrand Story. Read Part 1 here.]
After the "Listen and Learn" call, Rethink (the company helping us through the rebrand process) continued learning about our brand.
They had already heard from us, so it was now time to interview the various ILF stakeholders:
Sexual violence Program Director
Domestic violence Shelter Manager from a shelter we trained
Domestic violence shelter Director of Development & Community Outreach
Executive Director of a domestic violence coalition
Indrani's Light Volunteer
Vicarious Trauma Researcher
Director of a Domestic Violence women's shelter who said "no" to our training
Indrani's Light Board Member
Indrani, our Founder
Hearing from our stakeholders, and most importantly, from the people we are helping was both heartening (when we heard the good news) and frustrating. (Bad news is never great, even when helpful.) Rethink compiled everything into a report and presented it to our team.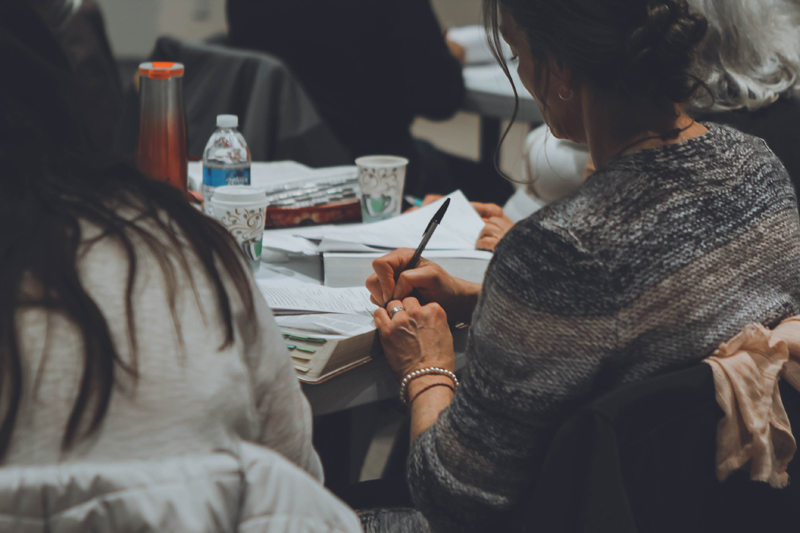 The Good News
The people who have taken the training believe in the work and find it helpful and important:
"Brings unique training to centers that may not have that expertise."
"For a lot of them it was new. They didn't know what to expect but they liked how it was presented and the activities they used."
"It's the level of focus they put on things that makes the difference."
"I came into this training feeling as though I knew all there was to know about self-care. In fact, I was a little annoyed at the idea of having to attend yet another self-care training. But this was so much more than that."
There is no doubt that the training is needed in shelters:
"We need to start stepping back and seeing how we take care of the advocates."
"Organizations don't build self-care into their culture, which is something that needs to be change."
"When we first started, I felt guilty to close my center for 2 days. But at the end, I feel like it was dearly needed."
The Bad News
Although the work is inspiring and beneficial, no one knows about the training:
"I worry a lot of advocates don't know about it. I mentioned it this morning and no one knew what it was."
"People don't know about ILF."
"Not enough people know about it."
"Until I met Jeremie, I had never heard of ILF."
People are confused when speaking about what ILF does:
"I don't even know what their brand is. I don't even remember a logo or what it looks like. The colors I remember were a purple envelope that had their stuff in it."
"I would describe it as a Canadian based organization designed to help victims of abuse, specifically from India and countries like Trinidad and Tobago."
There is confusion around the name Indrani's Light Foundation:
"It's limited because as the name suggests it's Indrani's Light Foundation and it stays as Indrani's foundation. It doesn't become more generalized. It doesn't become more neutral."
"The foundation becomes tied to a personality and that may be part of the issue."
"I think the name suggests the focus – Indrani's Light suggests a call to CERTAIN people."
"The title of the agency doesn't say what they do. They could be about anything."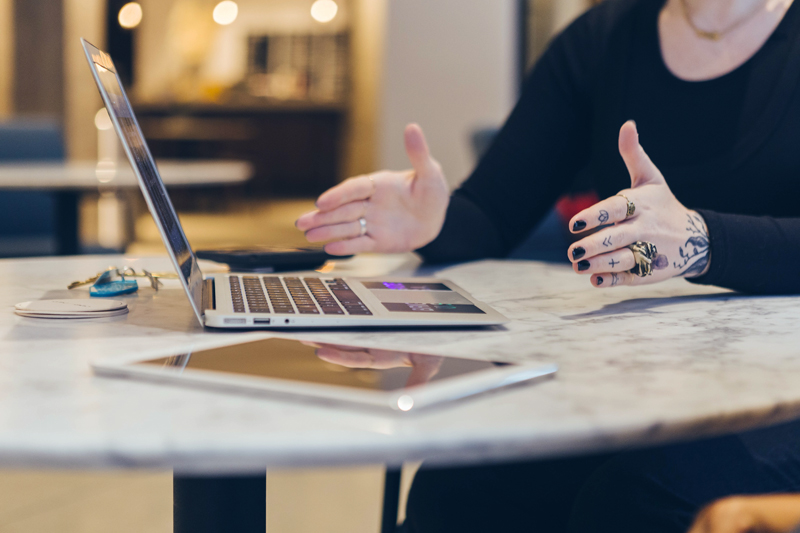 There are barriers that prevent people from committing to the training:
"Barriers include finding the time and prioritizing the need for self-care."
"If they're not clear on what they're trying to sell, no one else will be."
"Time constraints. If it was a 2-hour training then we would do that, 100%. I cannot commit two to three days or even one full day."
"Self-care is still in its infancy. Just because we know about it doesn't mean we'll do anything about it."
What we learned and what needs to change.
Let's start with the most important piece of learning from this process:
The stakeholders confirmed that tools for building resilience to compassion fatigue and burnout are needed, and that ILF's curriculum make a difference.
(Whew!)
Next, and although we know this, it was still hard to hear:
Indrani's Light Foundation isn't doing a great job of building awareness around who we help and how we help them. In fact, we have been doing the opposite, creating confusion about our work.
Our team has a lot of passion around the work we do. We want to make a big impact on the advocates we help, and through them an impact on their clients, family, and friends. We are keeping that impact small by confusing the very people we're trying to help.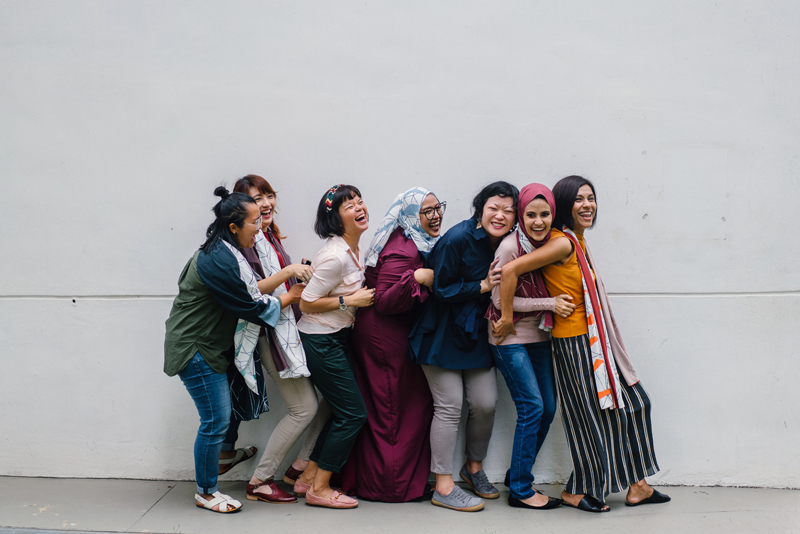 This absolutely has to change. Thankfully, the rebrand will help.
We also discovered that there are some changes that we may need to make that go deeper than our brand. Looking at the length of our training, reviewing the curriculum and making necessary changes, getting our language clear, doing a better job of gathering evidence that our work is making a difference,…
Wait, that's a completely different post, and if we are learning anything from this process, it is that we tend to get off track in our communication and create confusion. Ignore that last paragraph, let's get back on track.
Next Steps
With all of this stakeholder information in hand and the meeting with Rethink wrapped up, it was time to move on to the next big step in the rebrand process: The ILF Brand Profile.
What is a brand profile? We had no idea, but we were going to learn all about it in our next meeting with Rethink. You can learn all about it reading the next post in this series…