In the last blog, we promised you an excerpt of Indrani's TEDxPortofSpain Talk every day until the public release of her entire talk in the coming weeks.
Here is the second excerpt from Indrani's TEDxPortofSpain Talk:
TOOLS OF TORTURE.
"I had the great fortune to speak to a group of young people here on the Island …all top students from the best schools.
I asked them they were experiencing violence at home. EVERY one raised their hand.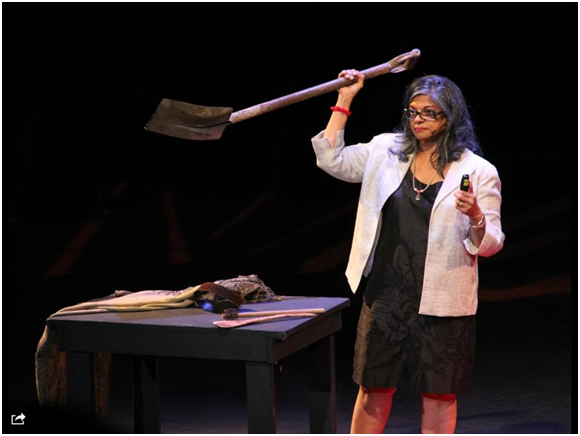 I then asked what weapons were being used…
Here is a short list
LARGE SPOONS
SHOES
BELTS
HANGERS
SHOVELS
ORDINARY HOUSEHOLD ITEMS BECOMING INSTRUMENTS OF TORTURE."
CALL TO ACTION
We invite you to click on the social media buttons that appear when you hover over the images above and share this post with your friends, family, and community. Then ask them to share this blog.  Remember, there is someone out there that you may know who needs to see this TEDx Talk because they are suffering.  Thank you for considering this call to action.
With deepest gratitude,
Team ILF