Here is our continuing blog series of excerpts of Indrani's TEDxPortofSpain Talk.  The public release of her entire TEDx Talk should be available soon.  Until then, here is the third excerpt from Indrani's TEDx Talk:
"Jails are full of people who were abused as children.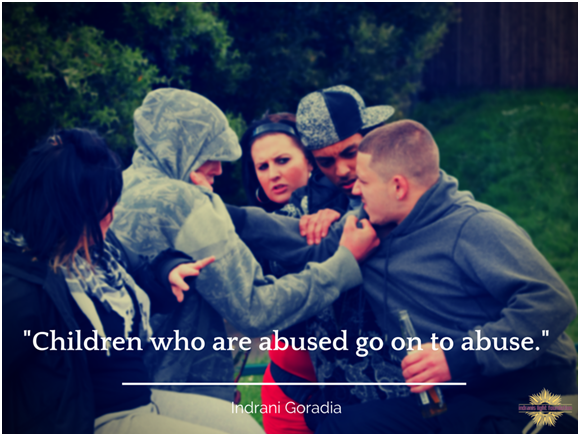 Our personal pain and inherited cultural ignorance must never be passed onto our beautiful and vulnerable children. Children need to feel cherished.
…… Boys who receive abuse go on to abuse their wives and their children. They think violence is love.
Girls who receive abuse go on to expect and accept abuse and to abuse their children, they think abuse is love.
They grow up to parrot another one of the Living Lies…when they are struck with force and fury, they are told …
This hurts me more than it hurts you…, This Is A Lie!"
CALL TO ACTION
We need your support! We invite you to click on the social media buttons that appear when you hover over the image above and share this post with your friends, family, and community.  Then ask them to share this blog.  Remember, there is someone out there that you may know who needs to see this TEDx Talk because they are suffering.  Thank you for considering this call to action.
With deepest gratitude,
Team ILF