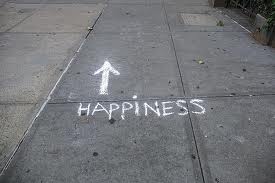 I recently had a long flight and got a chance to watch some movies. The one that intrigued me most was Happiness Therapy.
Short version:
Guy seems to be bipolar, freaks out when he catches his wife having shower sex and has a big fight with the shower sex guy. Wife leaves him. He is released from a Psych hospital to live with his parents and he is hyper-focused on getting his wife back. His father is a bookie and has major OCD issues, expects the son to just sit and hold two remotes while the Eagles play whoever they are playing. Guy meets a girl who is also struggling with her issues and invites him to be her dance partner in a competition, in exchange for giving the ex wife a letter.
As I watched it, I was mesmerized by how simple the lesson was for the world.
Here is my take….
This guy is struggling to deal with his mental stuff and trying to think of ways to get back his wife. The girl gives him a chance to help her fulfill one of her dreams and with that promise, he begins to think of someone other than himself and to think of something other than the ex wife.
He practices the dance moves constantly and he is physically exhausted and seems to be getting more mental clarity.
The girl shows him how to tap into real emotion and how to sit with the feelings, also how to bring the emotions to the dance floor.
Meanwhile his father talks him into going to the stadium, where he gets into another fight and he gets arrested.
His father makes a bookie bet on what score he will get in the dance competition and puts additional pressure on his son.
Lessons for all of us
Do something significant for someone else.
The something must be out of our comfort zone, so we can rewire our brains.
Stay away from people who try to put us back into their dramas, even if those people are family.
Do our best in the new commitment and with feeling and purpose.
When people make bets on whether we do well or not, ignore them, they are toxic.
Give wholeheartedly to the people we are helping.
I know that this blog may seem a little "pie in the sky" but it is really a good formula for permanent change.
Watch this movie, Happiness Therapy…it may help to cement these lessons.
Love and light,
Indrani