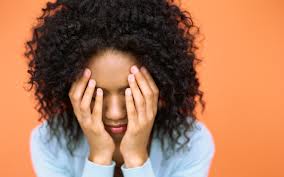 You're not really my friend … so you can't share our hotel room!
These words were said to me about 24 years ago by two women who I thought were my friends.
Let me set up the scenario.
I was pregnant with my second child and really quite pregnant….about 7 months.
I was a member of a women's club that was hosting a girl's weekend and I was attending. One last hurrah before the baby came.
I had brought two women into the club and so I approached them and said, "Let's share a room!" They said sure!
A few days later, one of them came to me and said, "Katherine and I spoke and we realized that we are not that good of
friends with you….so we don't want to share a room with you."
Holy Crap….did she really just say that?
Yep, she did!
I went home and wept!
I wept like a baby.
Listening to Brene Brown's The Power of Vulnerability has allowed me to rewrite the script of that painful incident and to keep it now in my arsenal for great examples of when self-love could have helped me.
Listening to these CDs is like eating 12 scoops of ice cream too fast and getting brain freeze but you would never think of throwing the ice cream away.
If we can remember the hurtful moments in our lives, we can give ourselves the empathy that others could not show and we can use those hurtful memories to help others in pain.
We can call upon our hurtful past to become an empathetic listener to someone else.
Let us remember without falling prey to the pain.
Let us live BIG and BE vulnerable. It is the only way to whole-hearted living. Thanks Brene.
Love and light,
Indrani