Our lives are made up of a series of yesterdays. Some are clumped as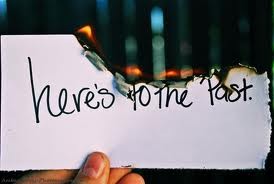 :
Childhood
Teenage years
Early twenties
In my thirties
The last twenty
Last month
Yesterday
Five minutes ago
It does not matter what labels we use, how we describe the past, the
plain fact is
IT IS IN THE PAST.
The only things that we need to take from our varied past are the
lessons, not the pains.
As we bump into familiar pains, pains that smell like, look like,
taste like and feel like the past, let's give ourselves the
permissions to take the lessons and leave the rest.
Things change, they always do and they must. We cannot and must not hold
on to old patterns or behaviors. Old may mean tried and true. Old may
mean traditional. Old can even mean antique and expensive.
Old does not mean "stay stuck in this useless pattern."
New years was 6 weeks ago.
That day was a long time ago.
Today is NOW.
Today is NEW.
If OLD behaviors are helpful and useful and wise, then repeat them.
If OLD behaviors cannot or do not support the true essence of who YOU are,
Then
Leave
It
In
Your
Yesterday.
New is not always great.
Old is not always bad.
Be picky.
Pick YOU!
Love & light,
Indrani