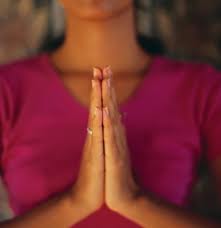 One Sunday night, I was watching the Mentalist on TV (LOVE that show) and one of the male detectives asked his male partner if he should get married.
The partner simple said, "You want it to be my call?"
Simply Brilliant Writing!
How often though do we ask others about some of the MOST important decisions in our lives?
We PRETEND that others have more wisdom about our own selves than we do.
YES… PRETEND.
It has to be a pretense because YOU are your own expert.
The trick to accessing your wisdom is to be silent and to ask yourself a simple question about the "thing" you are trying to evaluate.
Let's do an example:
Let's say you have met someone and want to know if you should go on a date. Instead of calling up all your friends who HAVE NOT MET this person, sit in silence and look for signs in your body of serenity and peacefulness and YES, excitement.
Not an anxious excitement, but a buzzing and soft excitement that alerts you to something sweet about to happen.
In order to access these messages you will have to practice with everyday decisions and get fluent in understanding your own body and the way it talks to you.
It will help to do meditation on a fairly regular basis and you will learn how to "read" your body.
Here is a short meditation to help get you started.
Love and light,
Indrani