I was chatting with a dear friend a while back and I heard myself say that sometimes people's excuses are bigger than their Joy.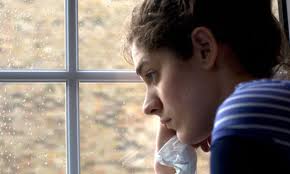 Wow, I thought, that's good…
What do I mean by that simple sentence?
I mean that some people like to wallow on the "poor me" side of the street. The pity party gets to be an all-nighter, then an all-dayer and maybe even an all- weeker.
When this happens JOY has no place to live and thrive.
JOY is pushed out for days and weeks and months and maybe even years.
There is always a reason why, the negative aspects should be the main focus. There is always a reason why YOUR problems are SO different, SO unique and SO difficult that finding a way out is impossible. It is much easier to keep making excuses.
You see, when you can come up with loads of excuses, you at least FEEL like you are doing something. You ARE expending brain power and psychic energy. Unfortunately it is only to create more excuses and better excuses. You are exhausted from creating the excuses.
You are too exhausted to find the positive aspects of your life.
Yes, your excuses are bigger than your JOY.
Guess what?
This is easy to fix.
Are you tired of being sad and unhappy and creating more excuses?
I invite you to step back from the precipice of, "My life is so awful" and step into "What positive things DO I still have in life?"
Those positives can be as simple as:
-Two legs that work.
-Two eyes that work.
-Someone who loves you, like a child or a parent.
-A beloved pet.
-Your ability to read good books.
Yes. It. Can. Be. That. Simple!
It is really ONLY up to you. Only you can decide if your JOY will be the antidotes for negativity.
Won't you try it?
What do you have to lose?
Love and light,
Indrani