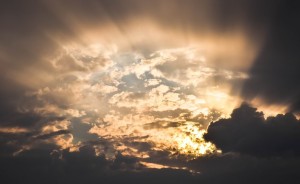 According to C. R. Snyder, hope is the trilogy of goals, pathways and agency.
Brene Brown says, "Hope happens when we can set goals, have the tenacity and perseverance to pursue those goals, and believe in our own abilities to act."  In other words we choose to say something, do something and be something.
Aristotle says, "To avoid criticism, say nothing, do nothing, be nothing."
Lots of people who witness abuse choose this trilogy… Do nothing, say nothing, be invisible.
The Buddhist saying, "what we resist, persists" applies here as well. When we resist naming our hurts, when we resist new pathways out of the pain, when we resist claiming our agency… the old pains and stuckness of thought and deed will persist.
Snyder says that "hope is learned."
If we did not learn hope in our families of origin we must teach it to ourselves as we age and mature. We must, it is not an option.
Brene Brown says, "We have to resist and unlearn old habits and the tendency to give up when things get tough."
I know I have quoted everyone here, but they say it so much better than I ever could.
I would love to know:
What old habit or hurt do you need to unlearn in your life so you can teach yourself hope?
Love and light,
Indrani