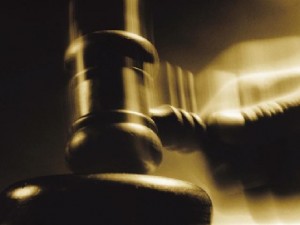 No, that is not a typo.
What happens in our own minds when we feel someone has wronged us?
We immediately sentence them, don't we? We KNOW beyond a shadow of a doubt that they are GUILTY of whatever we are thinking.
There is NO jury that can convince us otherwise.
There is NO ONE who can talk us out of the litany of offenses and the amount of times that they have wronged us. We are the JUDGE and the JURY.
We begin to "build a case" in our minds and we have long running mental tirades with ourselves. We become more and more convinced that they not only committed the crime but they premeditated it and all because they hate us. Yes, we begin to write such far out scripts that soon we don't even remember what their latest offense was…only that WE WERE ABSOLUTELY OFFENDED!
So let me suggest a way for you to move through this.
When you are:
Pissed off
Ticked off
Frustrated
Very Angry
Ready to Explode
Exploding
Ask yourself this question. WHO must do WHAT to make you feel better?
Fill in the sentence below:
________________________ (insert offender) must do ____________________________ (insert action they must do) so that I can stop being _________________________ (insert emotion). When ____________________ does ____________________ then I will feel___________________________.
Really take your time with these sentences. Read and reread to be sure it accuses the right person and be sure you have determined precisely what they must do to atone for their behaviors/words etc.
Now take a marker and cross out THEIR name and insert the pronoun "I".
Really? Really? YES, really!
You alone are responsible for your feelings.
Please be aware that this exercise does NOT apply to abuse of any sort.
If you are experiencing any form of abuse PLEASE GET HELP IMMEDIATELY.
If this is NOT about abuse, then these exercises will help you to focus on WHO is in charge of YOUR emotions.
Remember, no one can make you feel anything without your permission.
Love and light
Indrani