What happens to ME when I get sick from doing too much for YOU?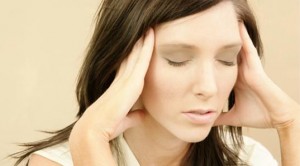 What happens to YOU when I can no longer hold you in my heart with love and respect because I am tired of your pain?
What happens to MY PAIN when I cannot find a way to see through your pain and into your soul?
What happens to all of us when we begin to shut down our hearts and rely on formulaic "fixes"?
These are very important questions if you are in the healing worlds of:
Mothering
Fathering
Sistering
Brothering
Coaching
Counseling
Ministering
Wife-ing
Husband-ing
You must have a place to go that is safe…a place where you will NOT be judged for being tired of caring or care taking.
A place where it's okay to say "I am tired, I am sick AND tired."
You are human. Humans get tired.
Fatigue does not last forever. When you are fatigued you need rest. You need physical rest, mental rest and emotional rest.
Allowing yourself to rest will give you a chance to be clear. Clarity is one of the greatest gifts you can give to yourself.
Here are a few things that may help on a weekly or monthly basis:
A massage- There are many massage schools that charge very little so their students can practice.
A support group- find one where members have issues in common with yours. You will see that you are not alone. If you have an addiction, then try a 12 step group.
Read this blog by Kay Walten to see how much healing she is receiving from the 12 step group she stumbled into.
A yoga or meditation class- Many studios offer scholarship money for needy students. Ask and you probably will receive.
Plan a Gratitude party for your friends- Tell them who is coming and ask them to write an anonymous note to each person and focus on that person's greatness. Ask each person to bring a small dish to share. Do not overindulge in alcohol, it dulls the senses.
Beware of compassion fatigue. It makes the sanest among us crazy…and when the brain is crazy you are not your best self.
Love and light,
Indrani