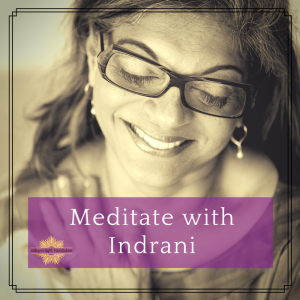 Indrani would love to share some of her meditations with you, so keep an eye on the ILF blog for our ongoing meditation series, which begins with today's meditation.  Her desire is to assist the members of the Indrani's Light Foundation family a way to begin a meditation practice, if you do not have one at this time.  If you have a meditation practice, these weekly meditations will help you to work on living a brighter life.
Today's meditation is called, "Being Present."  This is a meditation that will enable you to be present with whatever comes up.  Are you experiencing feelings that are stopping you in your tracks?
Indrani wants you to just NOTICE and be aware of your emotions and behavior, without judgment.  This can help you be PROactive in your life, and not REactive.  This is only a 3-minute meditation to get you present with your current emotions….. try it.  It's only 3 minutes.
"Being Present" Meditation Recording
Podcast (lablpodcast): Play in new window | Download | Embed
Subscribe: Apple Podcasts | RSS