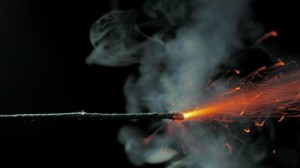 A short while back, I was in a very nice taxi going from NJ to NY. The conversation turned as it often does to "So what do you do ma'am?"
Always at the ready to spread the word about stopping Gender Violence, I said what my passion is and then told some stories from the U.S., India and Trinidad.
He began asking lots of questions and then told me a story of a family member who has been abused for 10 years and her 8 year old daughter who has also been suffering under this oppressive regime.
I gave him my card to give to the family member and then said that it is SHE who must want to be guided out of that situation and into a healthier one.
Then, for some unknown reason, I began to talk about men who MUST have things their own way. I told some more true stories, then said:
"And then they come home to find one towel out of place and start screaming at their wives and children."
He got very silent. Then he said, "Ma'am you could be talking about me."
"Really?" I replied, "Tell me what you mean."
I already knew what he meant, but I needed him to speak out loud the bad behavior that he has been exhibiting.
As he spoke it came pouring out of him, almost as though he had just been waiting for someone to confess to.
We went back and forth for a while and then he said this:
"You know ma'am, she is not even my culture. She is better than women in my culture. She learned how to cook all my special food and we have twin 2 year olds and a 2 month old. She is so busy and tired and I don't know why I shout."
"I have too much stress and I have a short fuse."
A short fuse! Such a simple phrase, a phrase that people use to give themselves permission to behave very badly.
I used to have a short fuse. I used to be THAT person who yelled and shouted at a moments notice.
I remember how scared my kids would be when " the short fuse monster" would come out.
I understand about short fuses.
Guess what?
There is a cure!
Short fuses can grow into VERY long, even ULTRA long fuses.
How?
You MUST be SICK of the way you are acting.
No one can get you to grow your fuse, only you can do this for yourself.
How?
Again, glad you asked.
You must ask for forgiveness from the people over whom you explode. You must be sincere.
You must be able to hear them tell you how much you have hurt them, AND you are NOT allowed to scream at them for their feelings, or blame them for any of your shortcomings.
You MUST then forgive your own self. Forgive the parts of you that are NOT in keeping with the elegant individual you wish to be.
You must continue these two things everyday for the rest of your life: apologize to others and forgive yourself AND you must NOT give yourself permission to scream at another human being.
This is what I told that wonderful young man. "When you feel like screaming say I feel like screaming at you. I do not know why I want to scream. I will go for a walk around the block and I will come back."
This really can work, but you must elicit the help of the other person in trying this simple behavior change technique.
Go ahead, grow a longer fuse. Do it for your own mental, emotional and physical health and do it for the loved ones in your life.
It is an exercise worth doing.
It is worth the life energy you will invest.
Grow a longer fuse, because a short fuse is a lousy excuse to be a nasty human being.
Love and light,
Indrani