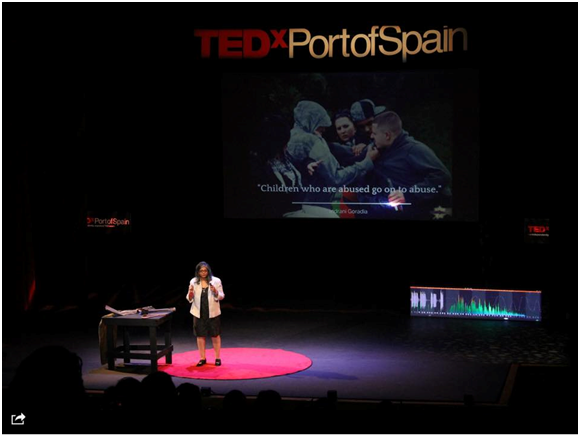 Indrani is back from TEDxPortofSpain.  She is over-the-moon excited about how her talk landed with the audience, and for herself.  She spoke her truth ….. she also spoke for millions of women on our globe who can't speak for themselves.
The ILF Team will be posting excerpts of Indrani's TEDx Talk on social media, leading up to the public release of her talk from TEDxPortofSpain sometime next week.  We feel strongly about sharing her TEDx Talk to as many people on the planet as possible, but we need support!  We need YOUR support.  If you want to be an activist to end violence against women, but you do not have the bandwidth to be a trainer right now, you can take one minute a day to share our social media posts and tweets, comment on them, and spread the message.  This work is so important to us that we will not be shy about asking for support.  Just as you should not be shy, or ashamed to ask for support when you need it.
Here is the first excerpt of Indrani's TEDx Talk:
"The United Nations recently listed the greatest Public Health threat gripping our world.
Once it was mosquitos, once it was HIV/AIDS, once it was Ebola. Now it is violence to women and children and it has reached plague proportions. If we knew the extent of abuse taking pace at this very moment within a ONE mile radius of this building, we would scarcely be able to carry our own weight, we would be on our knew. Let alone the TSUNAMI of abuse happening across the world at this very moment.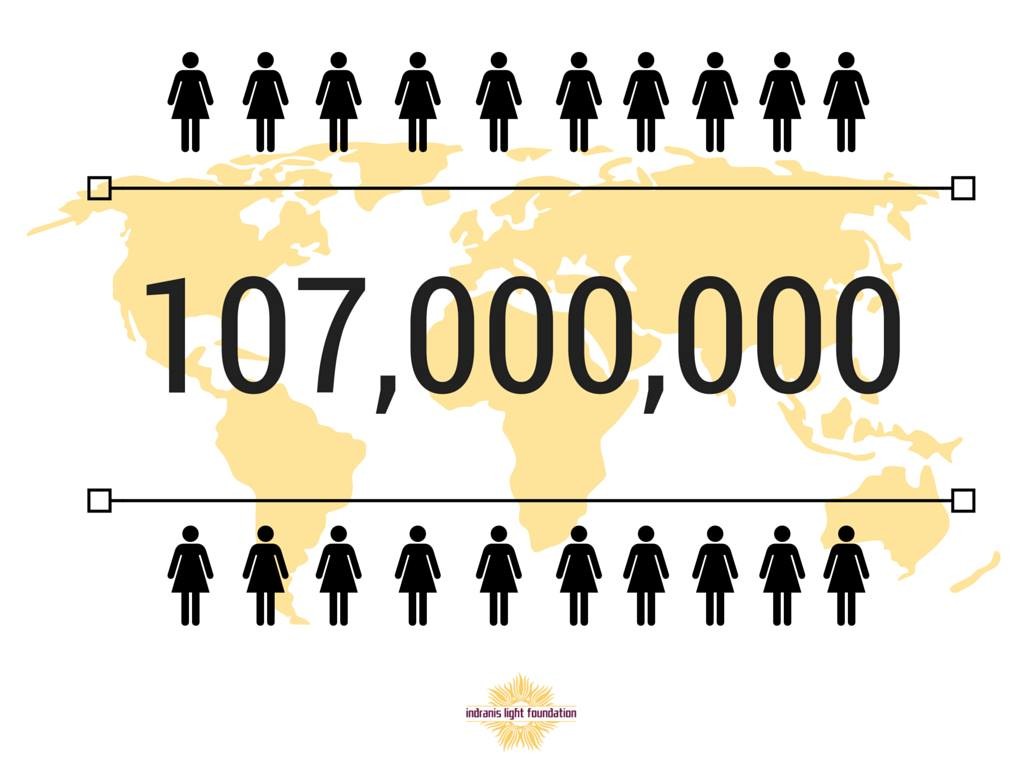 It costs the US, Canada and Australia, over 18 Billion dollars each year because of Intimate Partner Violence.
Would you believe 107 MILLION females are missing from the planet today and every year 2 million more go missing?
Yes, this is the world we are living in."
CALL TO ACTION
We invite you to click on the social media buttons that appear when you hover over the images above and share this post with your friends, family, and community.  Then ask them to share this blog.  Remember, there is someone out there that you may know who needs to see this TEDx Talk because they are suffering.  Thank you for considering this call to action.
With deepest gratitude,
Team ILF