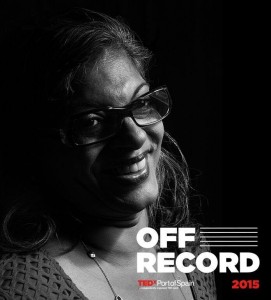 This has been an extraordinary year for Indrani and the team here at Indrani's Light Foundation.  The opportunities Indrani has been given to speak about the pandemic of violence against women has superseded her expectations, and has launched our mission into high gear.  Not only has she spoken to the United Nations this year, but she has spoken to audiences in many countries about her dream to end gender based violence globally.
What's next you ask?
Indrani has been invited to be a keynote speaker at the TEDx Port of Spain this month! 
As Team ILF helps Indrani prepare for her talk, we observe and feel Indrani's passion and desire to use this platform to speak for all of us who want to help abused women in the world.
Time is ticking ….. every second that passes, a woman in the world is being abused, raped, kidnapped, beaten, or killed.  TIC TOC. 
Would you like to join our mission to end violence against women?  Take a look at this short interview with Indrani, and her explanation as to how just one person can change our world.
If you would like to be a volunteer, go to our website at and learn about our Train-The-Trainer Online Course which starts on October 16th.
If you would like to help our mission by sharing our updates and events with your friends and family, go to our website at www.indranislight.org and sign up for our newsletter.
You can also follow Indrani on Facebook at https://www.facebook.com/indranislight
Stay tuned for the aftermath of Indrani's TEDx Talk at the Port of Spain.  We will publish the talk as soon as it becomes available.
Love and Light,
Team ILF