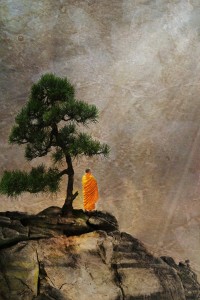 Blaring music, TV's spouting out news 24/7, ipods, cell phones, people talking with really nothing to say… its as if the world is coming down around us, suffocating our ability to hear the truth and peace that lies within us.
Silence allows expansion, to hear the breath, become aware of the rise and fall of the body with the breath. Quiet yourself to feel the pulsing of the blood moving through your body which is an incredible creation in and of itself. Become aware of physical tensions, breath through it and see if you can let it go. Once you are beyond physical body in the silence, you can start sensing the energy of the world outside of your body.
The silences brings awareness, to ourselves, and that we are part of something much bigger than the noise around us.
Silence is golden. Stop and take time to hear the silence.